Zhang Jian, the controversial owner of a multi-level marketing company and self-proclaimed "future richest man in the world" recently made headlines in Asia for throwing a lavish banquet in Malaysia. The entrance fee was 200 ringgit per person, but Jian offered to let those sporting "the right look" eat for free. Over 1,000 people showed up with their hair dyed gold.
On Sunday, June 4th, Chai Leng Park in Butterworth, Penang, looked like the scene of a blondies convention. Over 1,000 people, both men and women, dyed their hair gold just to be able to attend Zhang Jian's epic banquet for free. The Chinese businessman had also announced that a lucky few who sported the right look for the event stood to win a 1,000 ringgit  cash prize. The temptation was apparently too hard to resist for a lot of people who didn't let a thing like looking silly stand between them and a free meal. Some even sported tattoos of Zhang, to show their support.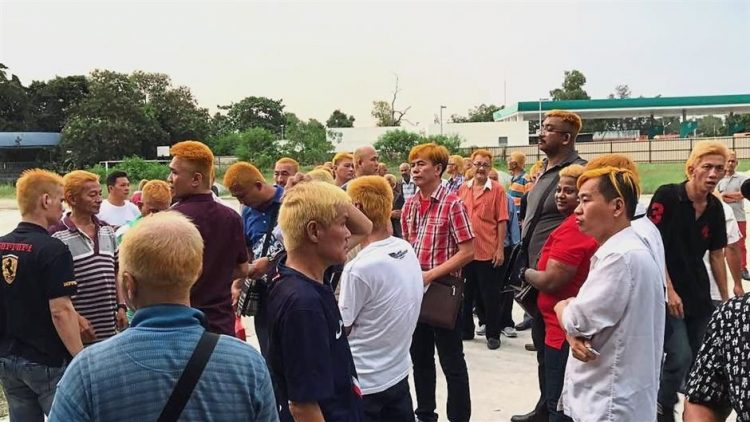 Bizarre photos taken at the big dinner wound up on social media, and were even featured on 9gag, where people compared gold-haired attendants to a "flock of Pidgeottos in their natural habitat," and left comments like "Would the real Slim Shady please stand up?" At first no one really knew why so many blonde hair people had gathered in the same place, and it was only yesterday that The Star reported about the lavish banquet.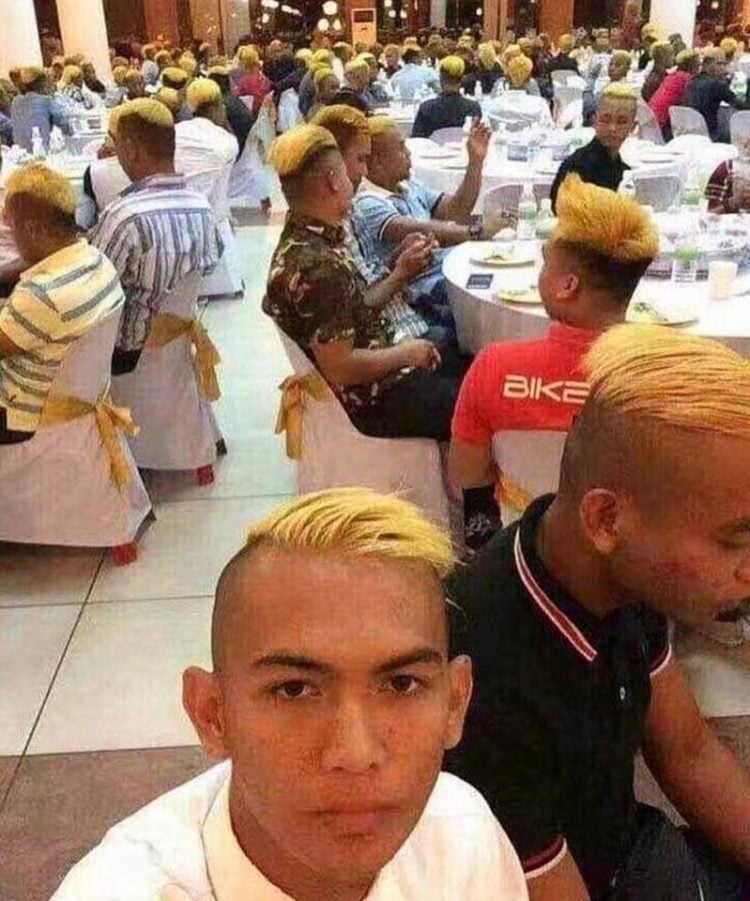 Apparently people came to Chai Leng Park from all over the region, some in their own vehicles, and other in chartered buses. The dinner was supposed to signal the return to glory of Zhang Jian's multi-level marketing company, YSLM, which had previously been described as a pyramid scam offering "get-rich-quick" schemes. In fact, Zhang was reportedly arrested in 2014 for scamming RM 605 million ($141.8 million) out of people's pockets in China, Malaysia and Thailand.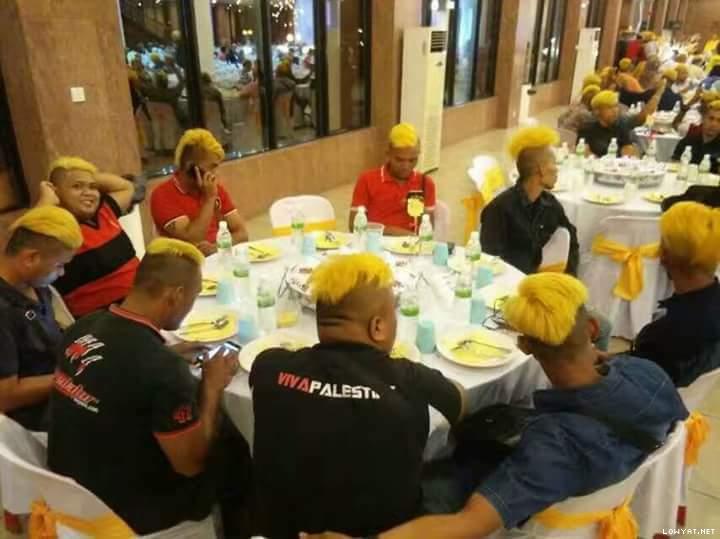 This year, he had been making another push in Malaysia, where he organized similar events to that in Chai Leng Park, in April. Unfortunately for him, things didn't go as expected. The Star reports that just two days after the now-famous banquet, the "future richest man in the world" was arrested in Indonesia, and will be deported to China, where he faces legal action for his shady business. His company website, ysmwxb.com, went down soon after his arrest, and over 5,000 Malaysians with around 17.5 millions invested in YSLM are now praying that they can get their money back. Well, at least they got a good meal out of the whole thing.