A 32-year-old man nicknamed "Mr. McDonald's" has been eating at the world's most popular fast food chain every other day for the past two decades, and has invested a small fortune in McDonald's-related clothes and memorabilia.
David Geyer, a gardener from Bergheim, Germany, first ate at a McDonald's fast food restaurant in 1997, and the moment he took a bite of that very first burger, he knew that the iconic fast food brand would become a part of his life forever. He came back for more every chance he got, but he realized just how passionate he was about McDonald's when he got his first job and started spending more time at the local McD's than he did at his mother's dining table. His love for the fast food chain has since transcended food, as he has since gotten permanent McDonald's tattoos and invested in burger-themed clothing and memorabilia as well.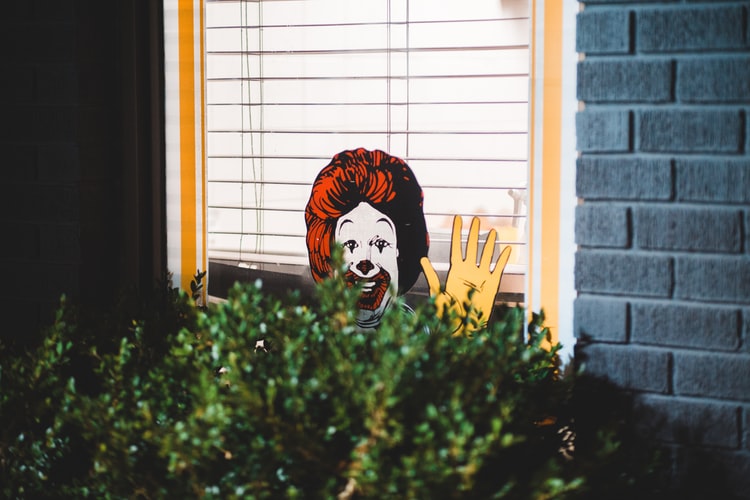 Photo: Erik Mclean/Unsplash
"McDonald's has been a huge part of my life for so many years, It felt right to get a tattoo last July as the fast-food chain has become apart of my identity," Geyer told Caters News Agency. "People may think I am absolutely crazy, but it's not just about the food; it is about the people, the employees and the memories made in a McDonalds that make it special."
View this post on Instagram
Over the years, David has amassed an impressive collection of McDonald's merchandise, from a large yellow logo hanging on a wall in his living room, to McDonald's sneakers, onesies, socks and even shoelaces. He claims he's an easy person to buy gifts for at Christmas, as he loves anything related to his favorite fast-food brand.
View this post on Instagram
"I have received a makeshift McDonalds logo sign which is on my living room wall, it is next to a photo of the menu which I purchased on eBay," David said. I have a few pairs of Nike trainers which have been personalized and McDonald's laces to match. I have spent around €5,000 ($6,000) on merchandise.
View this post on Instagram
But that sum pails in comparison to how much Mr. McDonald's has spent on food from the popular fast-food restaurant. He has been eating there at least once every two days, and there was a time in his life when he would visit a McDonald's 6 to 12 times a week. Although he doesn't know exactly how much all that food cost him, he claims every cent was worth it.
View this post on Instagram
"It is hard to put a number on how much money I have spent on food, I imagine it would be about €40,000 euros," the McDonald's super-fan said. I never order the same meal over and over again because then it would get boring. But a Big Tasty Bacon meal with fries is to die for. It is my favorite."
View this post on Instagram
If you want to keep an eye on Mr McDonald's and his obsession with the world's most popular fast food chain, give him a follow on Instagram.
View this post on Instagram