Police in the Mexican state of Coahuila recently arrested a knife-wielding Chucky doll and its ventriloquist owner for terrorizing people in the streets for money.
Chucky the red-haired murderous doll possessed by the spirit of a serial killer is one of the most terrifying movie characters in history. He's an iconic character whose chilling smile has terrorized generations around the world, so it really doesn't come as a total surprise that someone used a Chucky doll to scare people into giving them money. It happened in Monclova, a town in the Mexican state of Coahuila, where a man identified only as Carlos N. started manipulating a large Chucky doll like a ventriloquist and terrorizing people on the street into giving him money.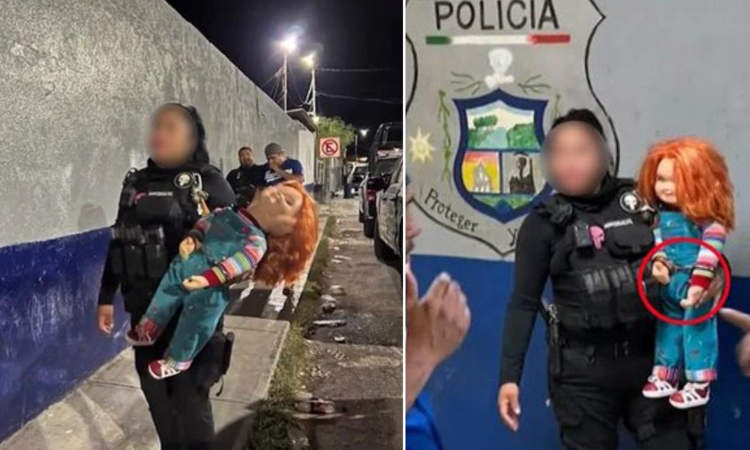 When police were alerted about a Chucky doll assaulting people, officers were dispatched to the scene, where they encountered a man carrying a big red-headed doll which happened to be carrying a real knife. Both were detained and handcuffed, as you can see in the photos that subsequently went viral on social media. Apparently, the ventriloquist tested positive for drugs as well.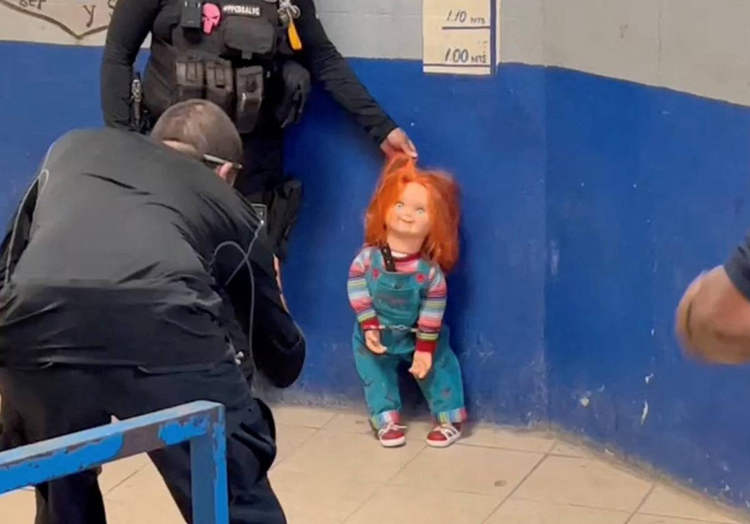 Because the female police officer posed for photos with the Chucky doll and placed handcuffs on it at the suggestion of journalists, she is currently being investigated for not having taken her job seriously enough.
Carlos N. was released after spending a night in jail, as his was considered an administrative offense. No updates on Chucky, though…