A 39-year-old Vietnamese man recently went viral because of his obsession with gold, wearing kilograms of jewelry around his neck and on his hands, and driving gold-plated cars and motorcycles.
Tran Duc Loi, an entrepreneur from Vietnam's An Giang province has been getting a lot of attention in his home country because of his fascination with the world's most popular precious metal. For the last three years, Tran, who makes a living selling South American lizards as luxury pets, has been surrounding himself with gold, as a way of boosting his luck and prosperity. He believes gold attracts good fortune in business, so he makes sure to wear as much of it as possible whenever he goes out.
"At first, I was wearing only a few pieces of jewelry, and then I kept adding more. I started feeling the weight, but I got used to it," Tran Duc Loi said. "I try to find a balance, as small gold accessories could break easily, while overly thick ones are too heavy to wear for long periods of time."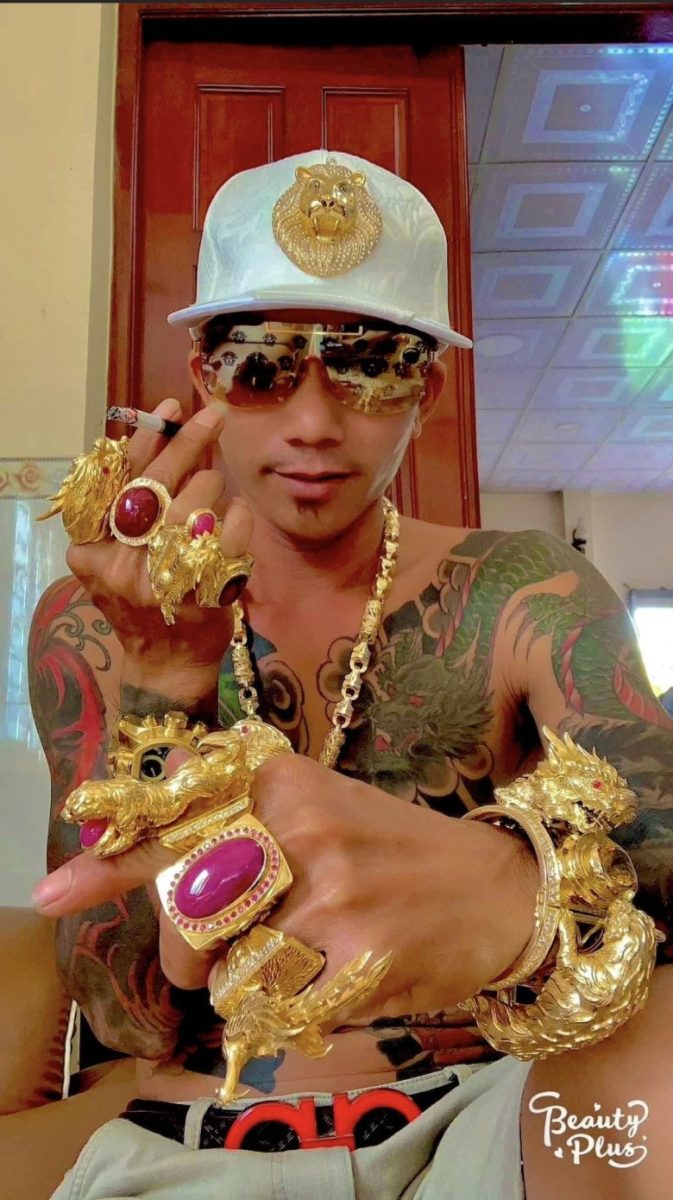 Apart from the over-the-top jewelry that he can be seen wearing in his popular TikTok videos, Duc Loi also has a golden Lexus convertible as well as a couple of gold motorcycles. He claims that they are all gold-plated, but I personally find that hard to believe, considering the sheer risk of leaving any of them unsupervised. The gold-plating process alone is believed to cost a few hundreds of millions of Vietnamese dong.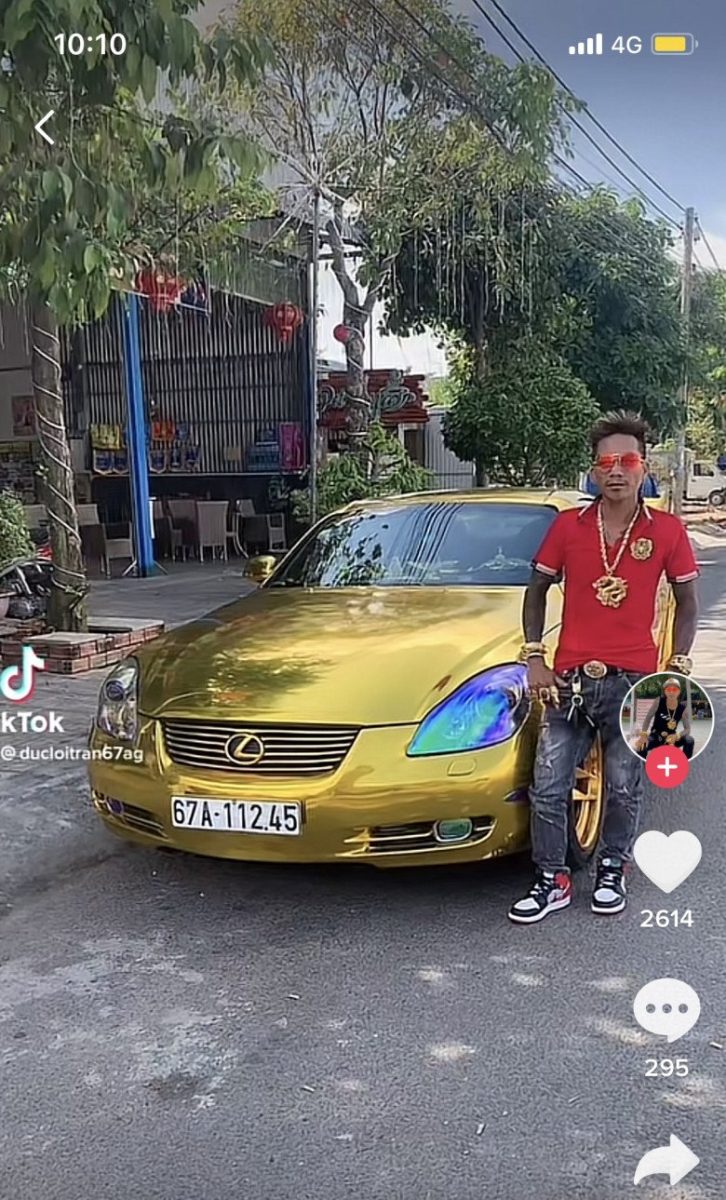 Tran Duc Loi revealed that he wears almost 2 kilograms of gold jewelry whenever he goes out, including a 250-gram necklace shaped like a dragon, 10 massive gold rings, a thick bracelet and a big gold-plated watch. He doesn't wear all of therm haphazardly, though, relying on principles of feng-shui instead.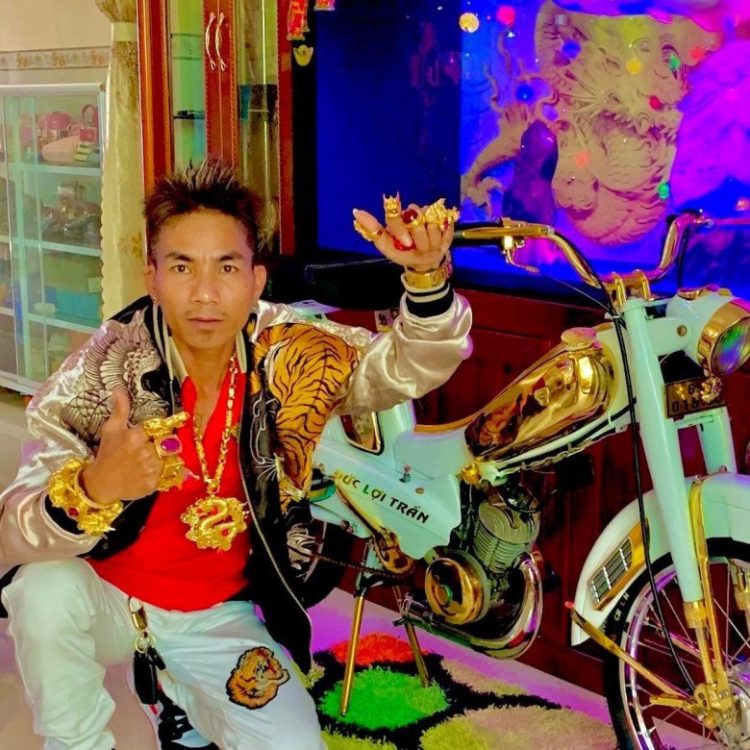 "I follow feng shui because I have a golden destiny, so it matches the color of gold," the influencer said.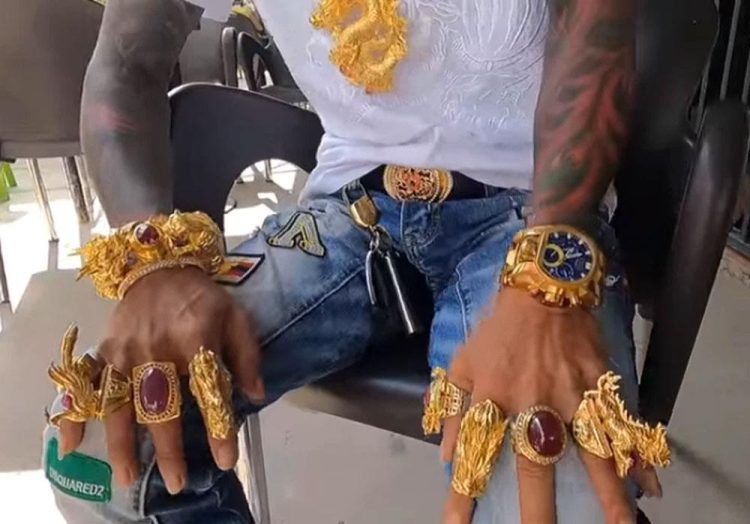 Although some people criticized Tran Duc Loi for showing off his wealth and setting a bad example to youths, his TikTok videos have made the 39-year-old a social media star. Some of his clips have millions of views, and many commented that they wish they could be like Tran, surrounded by gold.
"I also wish I had a lot of money to have luxury pleasures like this," one person commented.
Interestingly, Vietnam is no stranger to gold-obsessed influencers. A few years back, we wrote about Tran Ngoc Phuc, a man who wore a total of 13kg of gold in jewels wherever he went and also claimed that it was beneficial for business.