A Polish mountain climber who recently scaled his country's highest peak was surprised to find a domestic cat waiting for him at the very top.
Wojciech Jabczynski couldn't believe his eyes when he reached the top of the 2,500-meter-high Rysy mountain and spotted a ginger cat nonchalantly licking its paws. No one knows exactly how the feline got to the mountain top, or why, but Jabczynski suspects it may have climbed up from a small tourist hut under the peak. Surprised by its presence there, the experienced climber took out his phone and took some pictures and recorded a video, just to make sure people believed him when he told the story.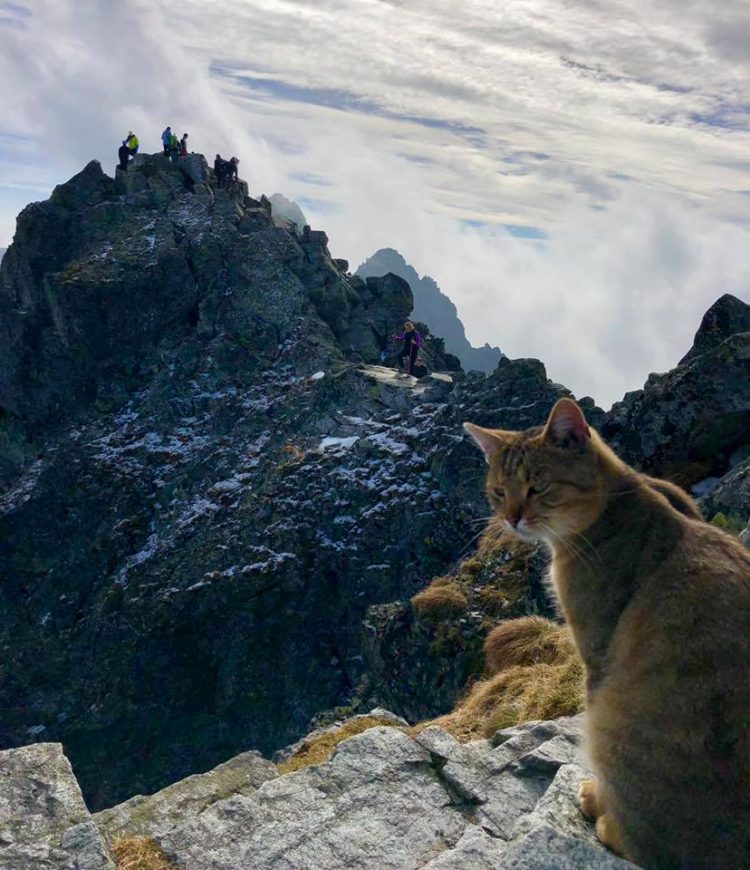 Photo: Wojtek Jabczynski/Facebook
Jabczynski  said that the cat didn't appear to be concerned about the cold or afraid of humans and even approached him as he took out his lunch from the backpack, but apparently his cheese roll wasn't too appealing.
The photos and video Wojciech Jabczynski posted on his social media accounts soon went viral, and people started commenting that the domestic cat must have actually been a snow leopard in disguise, or that it had the soul of a chamois mountain goat. However, some users didn't see the humor in the cat's presence in such an extreme environment.
"Death in these mountains awaits him, unfortunately. It would be nice if someone showed some empathy and common sense and tried to take the cat to shelter," one person commented.