An Indian-born man living in New Zealand is fighting a David-vs-Goliath battle against a supermarket chain that accidentally sold him beef mislabeled as lamb. He is demanding a soul-purifying journey to India as compensation, but the supermarket is only willing to offer a $200 voucher.
Jaswinder Paul's spiritual woes began back in September of 2018, when he bought a packet of "lamb roast" from a Countdown supermarket in Blenheim, New Zealand. He went home, cooked the meat and ate it, only to later discover that the packet had a second label that claimed the meat was actually beef. Cows are considered sacred in Hinduism and eating their meat is strictly forbidden, so a panicked Jaswinder went back to the supermarket, where his worst fears were confirmed – the meat he had eaten was actually beef mislabeled as lamb due to an in-store labeling error.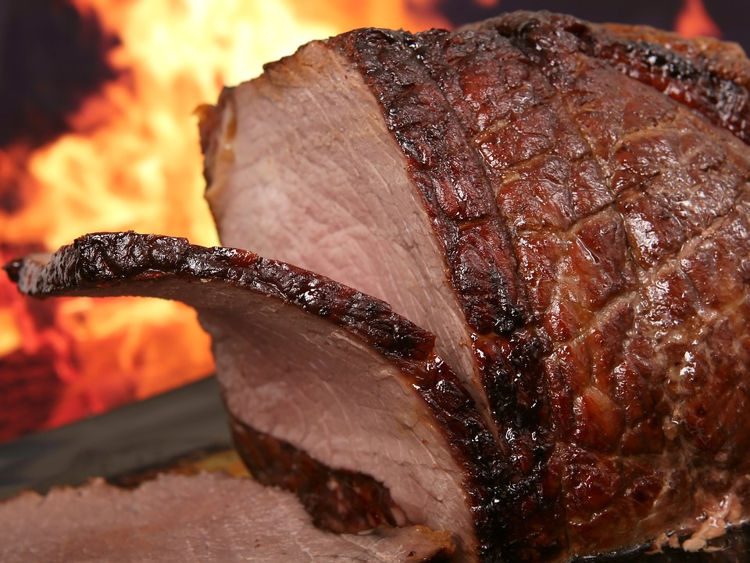 Photo: NjoyHarmony/Pixabay
Countdown staff apologized for the error and offered the Hindu man a $200 gift voucher to be used at their stores, but Jaswinder Paul refused it and recently went back to ask for a more significant compensation that would help him cleanse his soul and atone for his sin. He wants the supermarket to pay for his cleansing journey back to India, where he would spend four to six weeks being purified by Hindu priests and do various sacred things to clean his soul.
"I understand this looks like a simple matter, but for me this is very hard. I break my religion (vows) because of someone else's negligence," Jaswinder told News.com.au. "According to my religion, I have to go back to my country and do sacred things for four to six weeks, and be purified by priests, so I can continue on my religious path. It's a long process."
The deceived customer, who runs a small barber shop in New Zealand, claims that the situation is more complicated than it seems. His family have apparently stopped talking to him after learning that he had eaten beef, and undertaking the journey on his own dime would put considerable financial strain on him, as he needs to pay for plane tickets, accommodation, food, etc. And that's not even counting the loss of income caused by temporarily closing his small business.
Jaswinder Paul isimli Hindu adam, Yeni Zelanda'da bir marketten aldığı etin koyun eti değil de inek eti olduğunu öğrenince hatalı etiket basan marketten, arınmak için gideceği Hindistan yolculuğunun yol parasını talep etmiş. Market ise 200 dolarlık hediye çeki vermeyi önermiş. pic.twitter.com/tslMIxXShb

— biacaip (@biacaipcom) March 13, 2019
A spokesperson for Countdown has admitted the labeling error, adding that the supermarket chain respects Jaswinder Paul's religious beliefs and is very sorry for the problems it has caused him. However, they have declined to comply with his request, instead saying that the voucher they originally offered was still available. Jaswinder is now considering going to court against the company.
"I don't want to go to court against a big corporation. I just want to go home," the Hindu man said. "I know my society back from my home will not accept me with this breach of the religion's conditions."