An Illinois man who has been offering shelter to homeless people in his Chicago neighborhood has been ordered by city officials to cease and desist or risk having his home condemned.
Greg Schiller, of Elgin, Illinois, began opening his home to a group of homeless people last month when the temperatures dropped dangerously low. He filled his unfinished basement with cots and blankets and started organizing "slumber parties" for homeless people with no place to go. He would offer them food and warm beverages and even put on movies for them to watch until the morning. Unfortunately, his kindhearted effort didn't sit well with local authorities who are now threatening to condemn his home if he doesn't stop his so-called parties.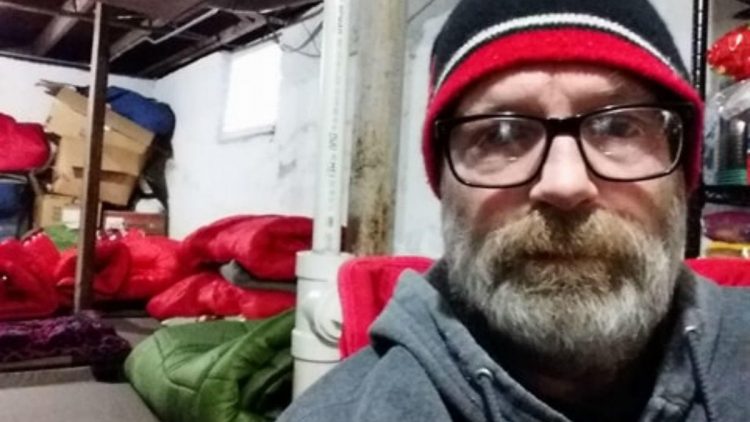 Photo: Greg Schiller
"I'm trying to help these people get out of the cold," he told NBC 5. "There's not a lot of help for them as far as places to lay their heads." He added that he only opened the shelter when local licensed shelters weren't open, and noted that several local shelters require a stringent set of criteria before allowing homeless people in, and only open when temperatures reach a certain level.
Schiller had initially set up a shelter in 2016 in his garage, but EMTs who were called to attend to a man with a heart condition alerted city officials who cited him for breaking city code.
The good Samaritan examined the code then and found a loophole that allowed for 'Slumber Parties, so he moved the shelter to his basement and introduced all the activities necessary for it to be considered a slumber party. City officials, however, claim that the loophole exists for children's parties and that the gatherings Schiller host several times a week make his home a rooming house, which is prohibited by city code. There are also sleeping regulations for basements, which Schiller's basement does not meet.
"While we appreciate those who volunteer to provide additional resources in the community, Mr. Schiller's house does not comply with codes and regulations that guard against potential dangers such as carbon monoxide poisoning, inadequate light and ventilation, and insufficient exits in the event of a fire," city spokesperson Molly Center said in a statement.
Schiller was given 24 hours to comply with code, and an emailed statement from Center read, "If not, the City will take additional enforcement action to compel the removal of the unlawful basement sleeping area."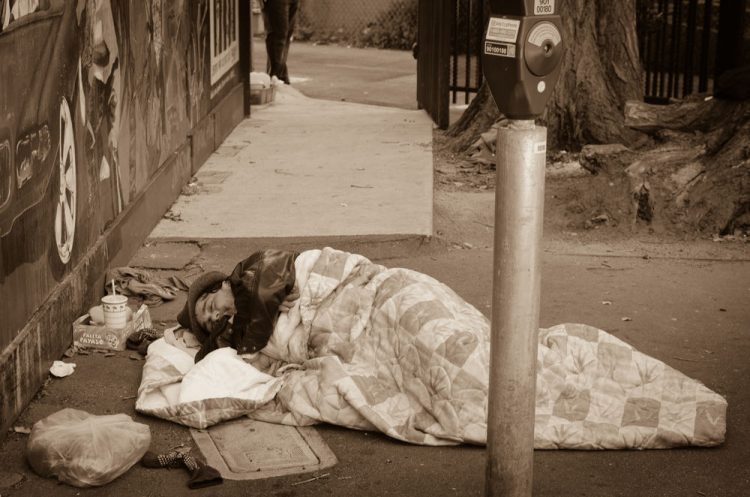 Photo: Franco Folini/Flickr
City officials came to his home with a warrant and went into the basement where they found the ceiling height too low, the windows too high and small for escape, and unsafe conditions regarding fire safety.
"From the neighborhood services perspective, it is a concern — the safety of the occupants and for emergency services to get in if there is a problem. If they are sleeping down there and have propane heaters — that is not safe to have. If it is knocked over at the base of the stair, there would be no way to get out," said Coby Basham, Elgin's department of neighborhood services director. Basham had been alerted to the situation by an anonymous neighbor, who reported that 10 to 15 people were sleeping in the basement each night.
"They shut me down and said I have 24 hours to return my basement to storage and take down – I have several cots with sleeping bags for everybody – or they'll condemn the house," Schiller told NBC Chicago. Schiller's girlfriend Teresa Quarles, who owns the property in question, told NBC that the city's actions were "reprehensible."
"We are talking about people's lives," she added.
City officials had previously cited other violations at the house including a broken window, a fold-up trailer on the property and a portable toilet that had set up for the group to use. The citation gave the owners seven days to remove the port-a-potty, and 30 days to repair the window and remove the trailer before the city would levy fines.
Schiller had previously co-founded a homeless shelter with the organization Matthew 25:40 at First Methodist Church of Elgin, but had left after a falling out with another individual on the board. When he established the shelter, it was with an agreement that it would not open unless overnight temperatures fell below 10 degrees Fahrenheit. In 2017 that number was raised to 15 degrees.
"It's cold enough to freeze to death," Schiller said to NBC Chicago.
While Schiller has agreed to stop hosting slumber parties, he is working to find other options to help the local homeless people that he has come to know so well.