When thinking of ways to assist the poor, offering free breast augmentation or reduction surgery is probably not the first thing to come to mind, but that didn't stop health department officials in the Indian state of Tamil Nadu from doing it.
Most governments are tackling poverty problems the old fashioned way, trying to make sure that unprivileged citizens have access to food, water, a place to live and basic healthcare. The Indian state of Tamil Nadu, on the other hand, is taking a slightly different approach, becoming the first state in the world to offer free cosmetic breast surgery to both impoverished women and men. These procedures are currently funded by the state health department, but authorities are trying to get health insurance providers on board to cover them as well.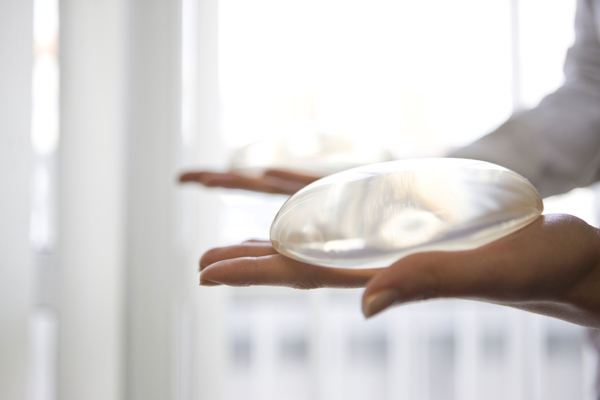 Photo: FDA/Wikimedia Commons
"Why should beauty treatment not be available to the poor?" Health Minister C Vijaya Baskar asked Times of India. "If we don't offer they may opt for dangerous methods or take huge loans for it."
Poor men and women who can't afford the breast augmentation or reduction surgery they've longed dreamed of, can have it done for free at a state-run clinic in Chennai, the capital of Tamil Nadu. The clinic had already been providing breast reconstruction surgery for cancer patients, but it has recently received requests from patients wanting to either reduce their breast size to alleviate back and shoulder pain, or get implants to boost their self-confidence.
"There is a psychological benefit. Many girls who have larger breasts don't like to go out. There is no reason this surgery should be restricted from the poor," said Dr V Ramadevi, head of plastic surgery at the clinic, who added that such procedures would also be available to poor men.
The government of Tamil Nadu has become somewhat famous for it generosity, offering free wedding jewelry and venues to the poor, as well as free food canteens, in the past. Now, free cosmetic breast surgery is on the menu too.
However, this new method of helping the poor has been met with criticism. Dr S Elango, a former state health director told reporters that the scheme is a populist waste of money.
" [It] sounds populist, but it is not an ideal public health programme," Elango said. State funds are required for emerging non communicable diseases and communicable diseases. It is sad that we are now focusing on beauty instead of life-saving surgeries."
I'm sure recipients of the offer feel very differently.