Police in Papua's Jayawijaya district, Indonesia, issued a public apology after a video showing an alleged thief being interrogated by security forces using a two-meter live snake went viral online.
Human rights advocates in Indonesia are condemning the use of a live snake during the interrogation of an alleged thief in Western New Guinea. In a video doing the rounds on social media, a barefoot, handcuffed man can be seen squirming and screaming as police officers push a live snake in his face and threaten to put in his mouth and in his pants. Later, the reptile is also seen wrapped around the suspect's neck, as police try to get a confession out of him about some stolen phones.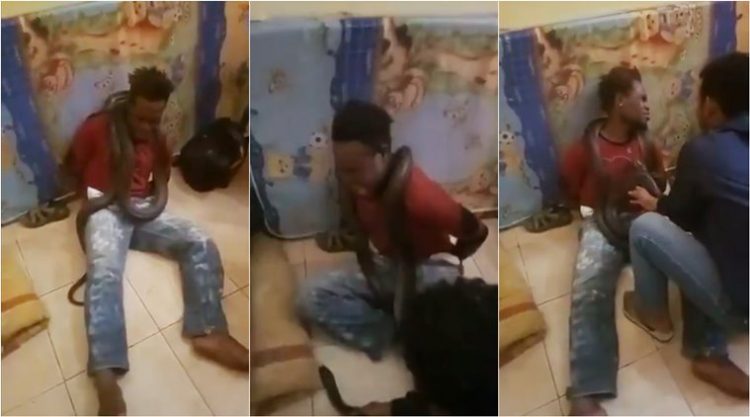 "How many times have you stolen a mobile phone?" a police officer can be heard shouting at the alleged thief, to which the terrified man answers "Only two times".
Local police chief Tonny Ananda Swadaya recently issued a public statement, apologizing for the use of the snake during the interrogation, but also pointing out that the media was making too big a deal out of the incident, as the snake wasn't poisonous and the suspect was never in any real danger.
"The snake was tame and not poisonous or dangerous, and the incident was their own idea so they could get admission of guilt as quick as possible,"  Swadaya said. "We will work more professionally in the future."
"We apologize for the incident," a police spokesperson told local reporters. "Institutionally we do not recognize such an unprofessional method of interrogation, and we guarantee that such an inhuman method will not happen again in the future."
However, according to human rights lawyer Veronica Koman, the use of live snakes is very common among police and the military in Western New Guinea, especially against the ethnic Melanesian people. She added that a snake was put in the cell of one of his clients, a Papuan activist, in January, to intimidate him.