Despite failing the dreaded gaokao university entrance exam 25 times in a row, a 55-year-old man in China is still not giving up on his dream of attending college.
At age 55, Liang Shi is the owner of a successful building materials company in Chengdu, the capital of southwestern China's Sichuan province. He has enough money to do whatever he wants, but he doesn't fell completely fulfilled. That's because he has been dreaming of getting into Sichuan University ever since he was a teenager, and he has yet to achieve his goal. At an age when most people are starting to think about retirement, Liang Shi is only focused on studying hard for this year's gaokao university entrance exam. It will be his 26th attempt to pass it, and hopefully the last.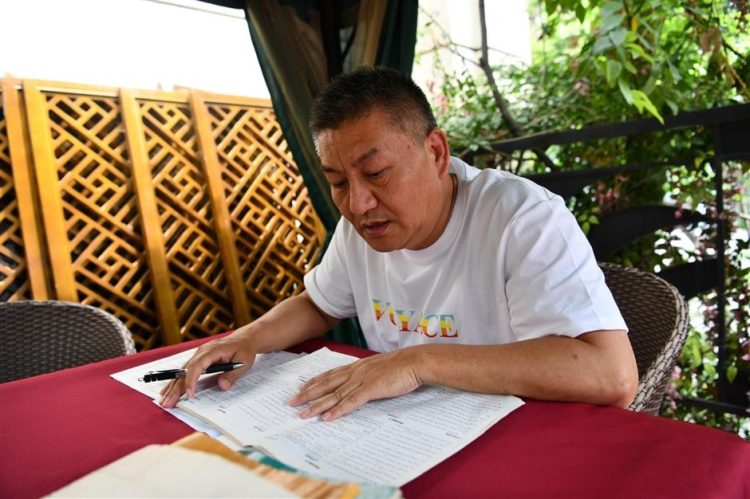 Photo: Shanghai Daily
"I just turned 55, and I'm still young," Liang recently said. "And I am having no trouble learning history and geography so far. If I can get into a school that I like, I'll end this gaokao 'Long March' and go to school. Otherwise, I will continue to take the gaokao until it becomes obvious that my dream cannot be realized."
Liang Shi has been taking the gaokao exam since 1983, and only skipped it 14 times since, either due to work responsibilities or policies that have since been lifted, like being unmarried and under 25years of age. His best score ever was just over 400 out of 750 possible points, which would have granted him admission to a second-tier university, but not to his dream school, Sichuan University.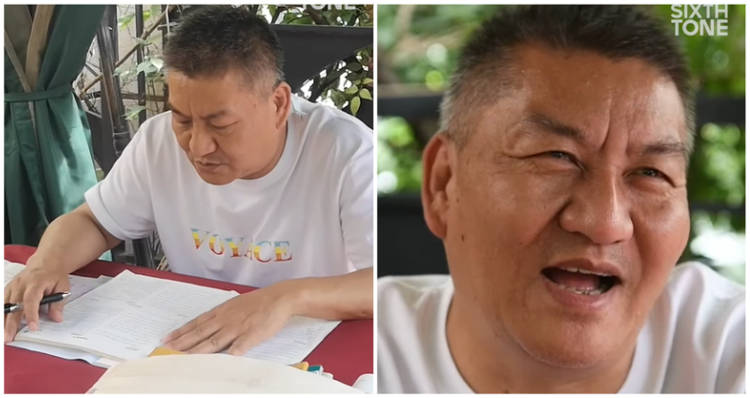 Photos: Sixth Tone
After failing to complete the science comprehension part of the gaokao exam, which is required for science students, 25 times, Liang switched to art and human sciences this year, hoping to finally get into Sichuan University. People are skeptical though and have told him that his "failing memory" at 55 will hold him back from memorizing textbooks.
"I simply take people's skepticism as motivation and use my test results to prove them wrong," Liang Shi said, adding that his strong desire to enter his dream school has kept him coming back to take the exam year after year.
The gaokao is considered by many the toughest university entrance exam in the world, with millions of students competing for a limited number of available spots at China's top universities. Many parents believe that this single exam can decide their children's future.