A strict mother in China reportedly abandoned her 12-year-old son in the middle of a busy street in Luoyang City after he only managed to score 81 percent on an exam, which apparently wasn't good enough.
Police officers in Luoyang's Gucheng district found the boy wandering the streets close to where his mother dropped him off before driving away. They had been alerted by passers-by who saw the woman stopping her car in the area, pulling the boy out and then scolding and hitting him before leaving him there by himself. CCTV footage shows the officers approaching the disoriented child in an attempt to find out what happened. They later told local reporters that the boy had been abandoned for not achieving the 95 percent score that his mother expected on a recent exam.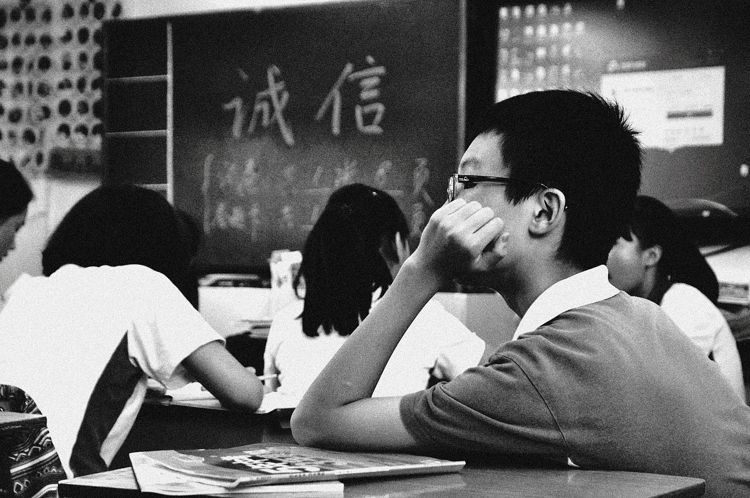 Photo: ken19991210/Pixabay
"Was it your mother who beat you?" one police officer can be heard asking the boy, surnamed Yang, in the police car, to which the 12-year-old answers "Yes, I didn't do well in my exam".
After interviewing eye-witnesses and identifying the woman who abandoned the boy by her car's license plate number, officers took the boy to the station and contacted the woman to come pick him up. Shockingly, the mother told police that she did not want him back, and that she would not come to get him even if they threatened to charge her.
'I don't want him anymore. You can do whatever you want with him. You can even charge me," the strict mother said during the phone call.
According to the police report, the 12-year-old boy spent about an hour at the station before being picked up by an uncle. It is unclear if he was taken back by his mother, or if the police plan to charge her with anything.
It's a known fact that China's school exams are very serious business, with the dreaded Gaokao national exam responsible for shaping the future of millions of young students, but even so, the mother's reaction to her son's less-than-perfect exam score was criticized on social media.
"You should be patient and give your child advice if he did anything wrong, not abandon him on the side of the street," one person wrote.
"You are such an irresponsible mother," another commenter added.