Cape Town-based magician and illusionist Russell Fox is attempting to set a new Guinness World Record by walking 32 km barefoot across broken glass. Fox, aged 43, is endeavouring to do it in under 29 hours (the current record).
Aside from earning himself a mention in the record books, Fox hopes to raise funds for the South Africa-based charity Nosh for Josh foundation for those affected with Autism, Fetal Alcohol Syndrome, and Muscular Dystrophy. Fox himself suffered from epilepsy' ADHD' Tourette's and dyslexia as a child, so the foundation is close to his heart. Fox's chief goal is to send children living with the listed disorders to India for Stem Cell Therapy Operation at the NeuroGen Brain and Spine Institute.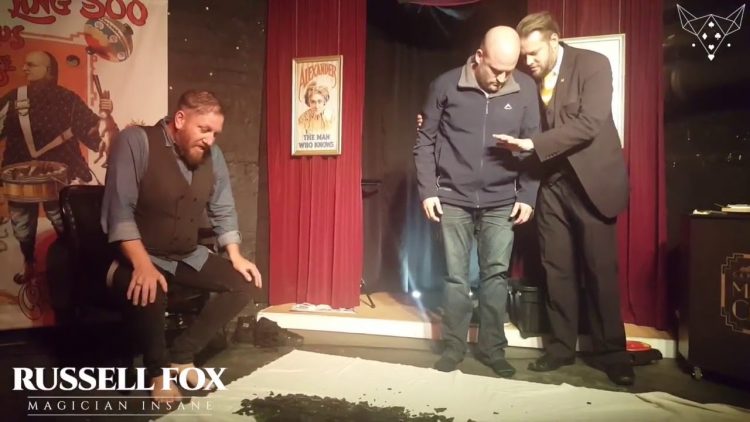 "I was expected to never read' write' work or drive but understanding my perception of my mental disorders [through mentalism] has helped me overcome'" Fox sain in an interview with the Sunday Times,"I now have a positive perception which allows me to get around my conditions or manage them."
Fox said that his training for the record-breaking walk included a lot of mental preparation, such as meditation, as well as walking and jogging daily to keep fit and stay agile. He also lost weight to help keep him nimble.
"My biggest fear is losing concentration and getting fatigued which could lead to me passing out or falling over onto the glass'" said Fox' "I will look for ways to stay focused and I am calling on public support to drive me on."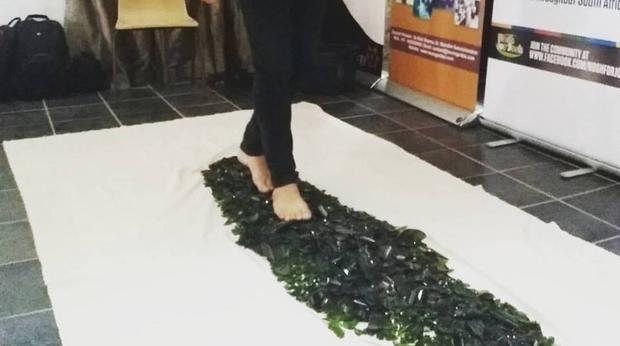 "The challenge isn't something I can practise for and both the mental and physical endurance is not an easy journey," the South African magician added.
The event will take place on November 3, at the V&A Waterfront in Cape Town, South Africa. Fox will need to cross a specially made 25-meter-long track 1'280 times to succeed. The glass will be replaced every two hours to ensure that it remains sharp, as Fox's weight is likely to grind it down too finely otherwise.
Olympic Flame Torch Runners will open the event, and last year's Miss Iran' Melika Razavi, will be in attendance as a special guest.
"I love motivating others and helping others who are in need'" Razavi said. "My mission in life is to bring a smile to those who need it the most. For this reason' I stand behind Nosh For Josh for the amazing work they do."
Rest assured, paramedics will be on standby in the case of an emergency.