A viral video of a South-African man barking like a dog after allegedly being bit by a canine infected with rabies has sparked a heated debate on African social media.
The video went viral after being shared by Instagram influencer and entertainer Tunde Ednut. In it, a young man wearing an oxygen mask and lying on a hospital stretcher can be heard barking incessantly. The man holding the camera states that he is filming a "beast like you've never seen before" with the permission of the patient's father, adding that the barking is caused by the rabies virus. The young patients had allegedly been bit by a rabid dog around two weeks before and, despite getting the anti-rabies vaccine, he stopped talking and started barking instead. The narrator of the video claims that the patients exhibited other bizarre symptoms associated with rabies, like foaming at the mouth.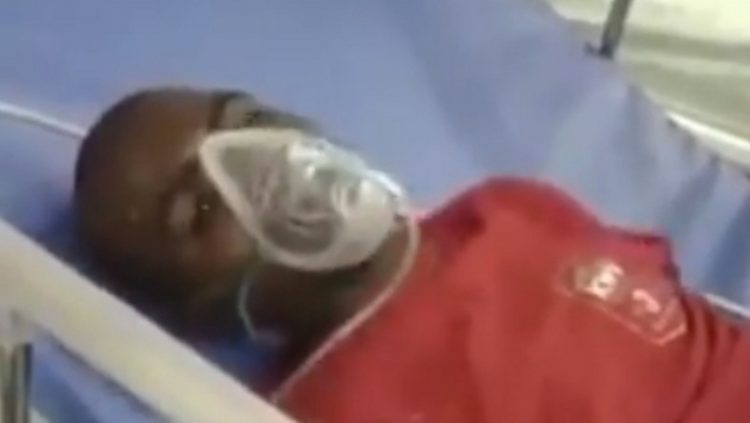 You would expect this sort of video to get dismissed as fake, and Ednut himself captioned it with the phrase "I kinda feel like this guy is pretending…", but looking at the over 1,500 Instagram comments, you can see that not everyone agrees. In fact, opinions seemed to be split, with some praising the barking man as the "pretender of the universe" or trying to explain how the rabies virus works, and other posting things like "it's real, I've seen this before", or "this is real and deres no treatment for it…the poison has spread and has gotten to his heart…".
View this post on Instagram
The strangest thing about this isn't the barking man – who is obviously pretending – but the fact that so many people actually believe it's true. The video has gotten over 1,500 comments and 9,500 likes on Tunde Ednut's profile as well. It was also picked up by some of the largest media outlets in Africa, like Pulse, which have been promoting it as real.