A Colorado man claims that he was on intense chemotherapy and painkillers for five long years, after being diagnosed with a rare form of cancer by multiple doctors, a cancer that he recently learned never existed.
The living nightmare of James Salaz, a resident of Montrose, in Colorado, began five years ago, when he went to a hospital to have an intense pain deep under his armpit investigated. His doctor told him that tests revealed two abnormalities inside his left lung. After undergoing a couple of open lung biopsies, Salaz was diagnosed with Langerhans Cell Histiocytosis, a rare form of cancer that causes cells to build up in parts of the body, damaging tissues and ultimately leading to death. Devastated by the news, he visited doctors in Montrose, Delta, Grand Junction and Denver, and they all confirmed that he had Langerhans. It turns out they were all wrong.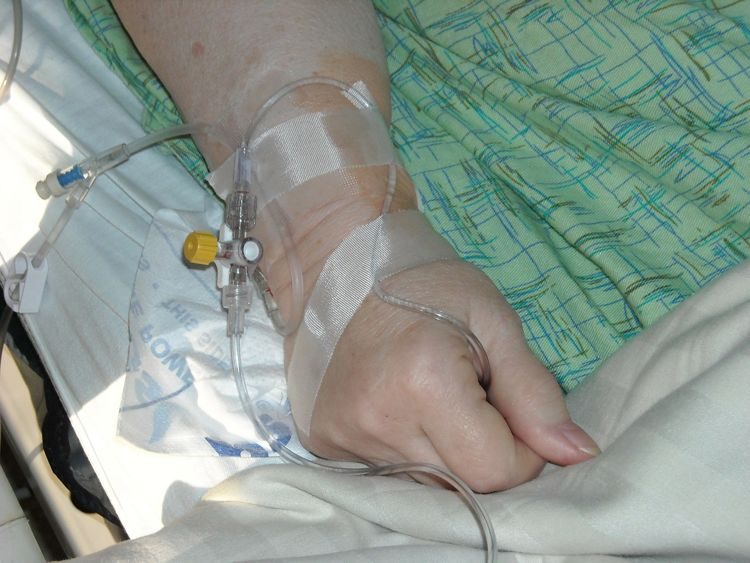 Photo: biker_becca/Pixabay
"They said that I was the only one in Colorado that had it," Salaz recalls. "I would curl up in a ball and I would just want to die because chemotherapy is bad."'
So he just kept popping pain killers to cope with the pain caused by the intense chemotherapy, hoping that it would save his life. But the thing was that he wasn't getting any better. Last year, he went to see Dr. Choon-Kee Lee (who he considered his main doctor) at Montrose Hospital to ask why things didn't seem to be improving, but learned that Lee had been dismissed by the hospital. For some strange reason, they hadn't even bothered to notify his patients, so he only learned that his doctor was no longer working there while waiting for his appointment in the waiting room.
But Dr. Lee's dismissal turned out to be James Salaz's saving grace (if you can even call it that) as it meant he had to look for a new doctor. And it was this new doctor who dropped the bomb about his diagnosis, last year.
"She called me and told me that I never had Langerhans. I have a thing called vasculitis, and she said that if we would've treated it five years ago, you would be good. But now it's gotten so bad that it's called Wagners," Salaz told NBC11. "They treated something that I didn't even have and that's kind of sad…you know and I think that somebody needs to be accountable for it."
Unfortunately for Salaz, his true diagnosis appears to be much more difficult to treat due to a severe lack of rheumatologists in western Colorado. He called the office of the doctor he was assigned to and they confirmed that they had gotten his referral, but that it will probably be a year before he can actually come in for a checkup.
"Recognizing that we have nearly a thousand new patient referrals in total, it could be six to eight months or even a year, depending on again when they were referred and what the issue is," said Dr. Jessica Baer Mears, rheumatologist, Arthritis Center of Western Colorado. "You don't have patients that see you for a visit or two and then move on, you see them lifelong. So you are not having that flow out of the office. You really have that flow in."
In the meantime, James Salaz still has to  deal with the aftermath of years of unnecessary chemotherapy. He has been diagnosed with pancreatitis, which doctors say was caused by the strong cancer drugs, and he has already been in the hospital for it twice.
Dr. Choon-Kee Lee, one of the doctors who allegedly misdiagnosed Salaz, declined NBC11's request for comment, due to active litigation.