Raymond Lindsey Jr, of Montgomery County, Texas, was recently sentenced to 40 years in prison after rejecting a plea bargain that would have allowed him to go free.
Lindsey had been charged with assault on a public servant and retaliation, following an incident that occurred on January 5, 2015. Houston Police Department officers were dispatched to an apartment in Southeast Montgomery County for a possible domestic disturbance, where they encountered an aggressive Lindsey and his scared girlfriend. While they waited for the woman to pack up her belongings and leave the premises, the officers claimed that the defendant individually claimed to kill them. He then proceeded to destroy various items in the apartment, including a bird cage with a live bird inside, and when the police attempted to arrest him he assaulted one of the officers by slamming the door on his arm multiple times.
Lindsey had spent the 19 months since the domestic violence incident in jail, before appearing in front of jurors in the 9th District Court of Judge Phil Grant, two weeks ago. His defense attorney had explained to him that if he accepted to plead guilty to the charges he would be released on the spot, with time served. But the man simply wouldn't hear of it, believing that he was innocent and that everybody had conspired against him.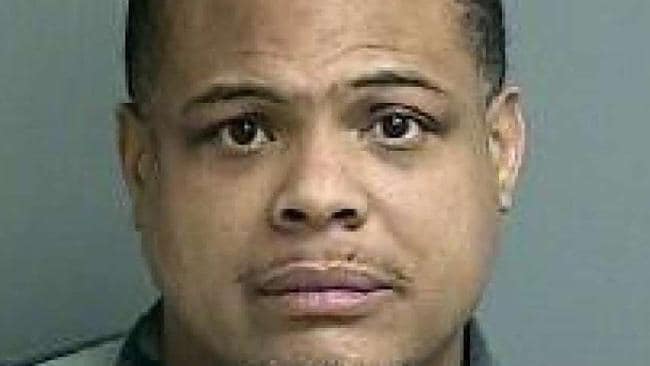 Photo: Houston Police Department
"I said the minimum is 25 to life. You're going to have all of these witnesses come and testify against you and you are not going to have anyone testify for yourself," appointed defense attorney Willis Everett Smith told The Courier. "He said 'It is what it is."
Smith added that despite his criminal history –  including two penitentiary sentences from Illinois for the offenses of Burglary and Unlawful Possession of a Vehicle, a prison sentence from Iowa for Domestic Assault, and an uncharged family violence assault against Lindsey's girlfriend – accepting the plea bargain would have allowed his client to walk free. Faced with his such stubbornness, the attorney filed for a psychological evaluation, which deemed the man competent to stand trial.
He is very religious and said no man should judge another man," Lindsey's lawyer said. "That's another reason I filed a psychological evaluation is because of his thought process. … He'd use religion to justify actions. The problem was the decisions weren't going to help him in reality."
During the recent trial, Assistant District Attorney Philip Teissier presented evidence of Raymond Lindsey Jr's prior criminal offenses and his behavior during last year's incident, and he was sentenced to 40 years in jail. When the verdict cam in, the defendant calmly told his lawyer "It's ok, you did your best." To which Smith replied "Wow."
"I think he was more unstable than anything else," Smith said. "Although, I think if you were to ask him, he would think he was fine. I think he needs another set of eyes and ears to look at what I've looked at."
Smith is now compiling a notice for appeal, which will go to a new lawyer for Lindsey. He mentioned that in his 30 years of experience, he had never had a client turn down a plea bargain for the degree of charges Lindsey faced.