A 31-year-old man from the UK works as an "expert waiter" in his spare time, spending hours in long queues on behalf of rich people too busy to do it themselves.
For the last three years, Freddie Beckitt, a historical fiction writer from Fulham, in the United Kingdom, has been supplementing his monthly revenue by working as a professional queuer, waiting in line on behalf of wealthy clients to the tune of £20 ($27) an hour. By virtue of being a Londoner, Beckitt says he has queuing "down to an art" and will easily spend hours standing in line, as long as someone is willing to pay him for it. In fact, he only wishes he could spend more time in queues, so he could turn his service into a full-time job.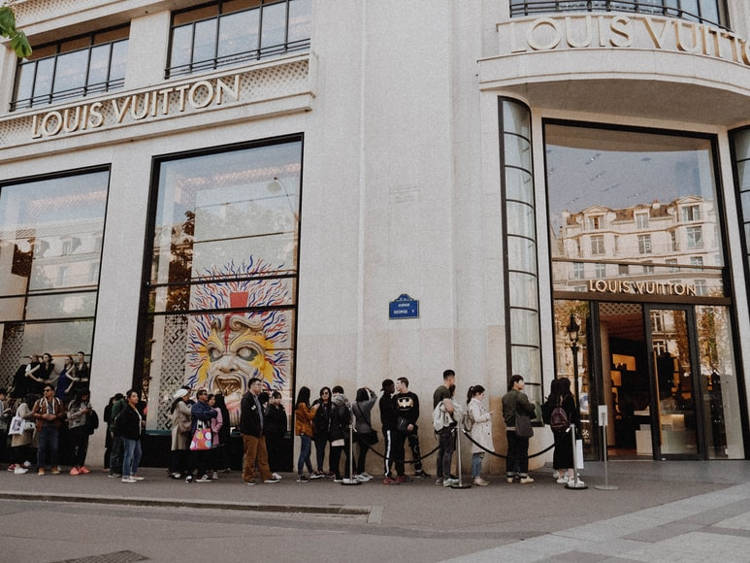 Photo: Melanie Pongratz/Unsplash
"Honestly it came about by just stretching around here, there and everywhere, Taskrabbit enables you to list various different odd jobs and clients just select you from the roles you've listed," Freddie told English tabloid, The Sun.  "They listed lots of random low-skilled jobs and when I saw that I thought it was the easiest job in the world!"
Beckitt lists his waiting services on Taskrabbit, and says that most of his clients are well-to-do people who either don't have the time to sit in lines themselves, or couldn't be bothered to do it. Most of his gigs involve him waiting in line for tickets at popular events and shows, and while summer is definitely the busiest time, he has also had to wait in line outside in the dead of winter.
"I worked eight hours for a job queuing for the V&A's Christian Dior exhibition for some very well-to-do people around their mid-sixties," Freddie said. "The actual queuing was just three hours but they asked me to collect their tickets too and wait for them to arrive, so I just had hours perusing the V&A museum being paid £20 an hour, it was great!"
On a good day, the 31-year-old expert waiter can earn up to £160 ($215), but that hardly ever happens, as it means that he has to spend eight hours a day in line. But, even though it doesn't pay enough to become his full-time job, Beckitt says that the flexibility it offers is a big bonus.
"Unfortunately I don't think I can charge any more than £20 an hour and it doesn't require any skill or even hard work, but it gives me lots of flexibility to earn and fit it about my writing schedule," he said.