A 25-year-old man wound up in the emergency room with a collapsed lung after straining himself while singing karaoke at a friend's birthday party.
Chinese media recently reported the bizarre case of a young man from Changsha, in China's Hunan Province, who suffered a serious lung injury by trying to reach the high-pitch tones during a karaoke session. The man, known as Wang Zhe, reportedly attended a friend's birthday party and decided to show off his voice by singing "New Drunken Concubine", a song famous for the high-pitched tones it demands. When he reached the high-pitched part for the song, the 25-year-old man really gave it his all, only to feel a sharp pain in his chest which made him cut his act short. The pain was bearable, though, so he didn't pay too much attention to it until the next day, when he found that he could barely breathe.
Photo: Fernando Zhiminaicela/Pixabay
When he woke up the next day, Wang had serious difficulties breathing, so his family rushed him to the hospital. He told doctors what had happened the previous day, and that he felt pain in his right lung throughout the night. An X-ray showed that he had suffered a pneumothorax, a potentially life-threatening condition where air bubbles form between the lung and the chest wall.
Doctors told the man that when he strained himself to reach the high notes while singing New Drunken Concubine, he used so much force that air sacks in his right lung burst, causing air pockets larger than one centimeter to from in the chest cavity and gradually compress the lung to 15% of its normal volume.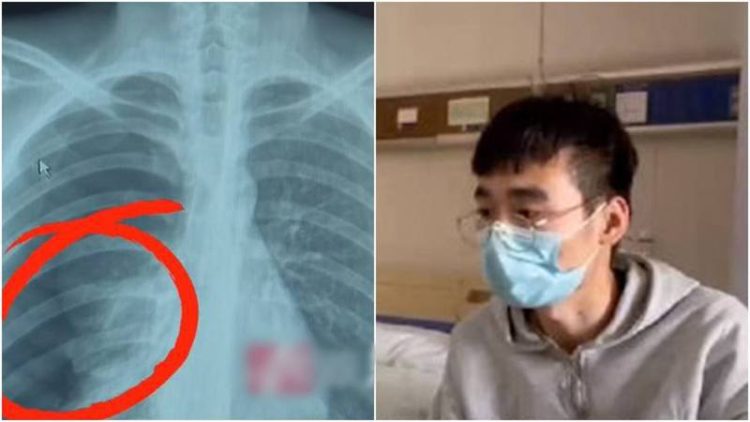 Wang Zhe needed to undergo a bullectomy, an invasive procedure to remove the air buildup in his chest cavity. Luckily, he made a full recovery and was discharged from Changsha Central Hospital.
As surprising as it sounds, suffering a collapsed lung because of karaoke isn't exactly unheard of. In fact, we featured a similar case a couple of years ago. There was also the case of a young man who suffered a spontaneous pneumothorax while doing his morning stretching exercises.
via UDN.com