A Vietnamese man had to be rescued by a Thai fishing boat after attempting to cross the Andaman Sea in an inflatable boat in order to search for his wife.
On Wednesday, March 23rd, the Royal Thai Navy received a report from the captain of a fishing trawler about a small inflatable boat they had spotted in the Andaman Sea, about 80 kilometers from the shore. Apparently, there was a man inside with some luggage, an almost empty tank of drinking water and some instant noodles. The man didn't speak Thai or English, and fearing that he could get himself killed, the fishing boat decided to tow him and his boat back to safety.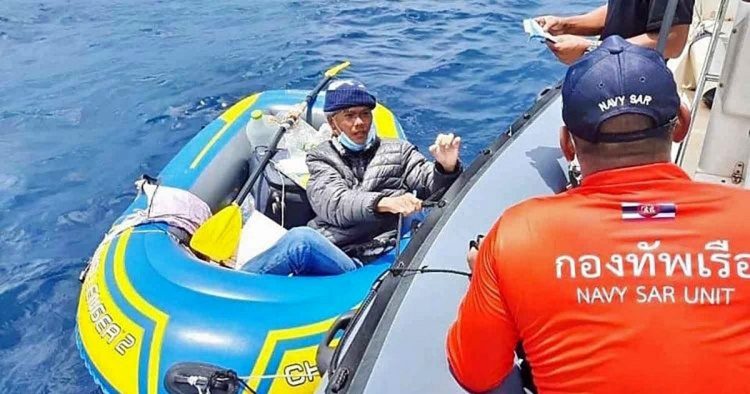 Photo: 3rdNAC
Thai marines intercepted the fishing boat and tried speaking with the rescued man, but they couldn't get much out of him. A Vietnamese interpreter was later brought in, and officials learned that the man, Ho Huang Hung, was on a desperate mission to search for his wife in India. He had lost contact with her two years ago because of the Covid-19 pandemic and was hoping to reconnect.
Apparently, the 37-year-old man had flown into Bangkok from Ho Chi Minh City on March 2nd, hoping to then take a flight to Mumbai, India. Unfortunately, he had trouble securing a visa and couldn't go through with the plan, so he just traveled to Pattaya instead, where he bought his blue and yellow inflatable boat and started his journey on March 5.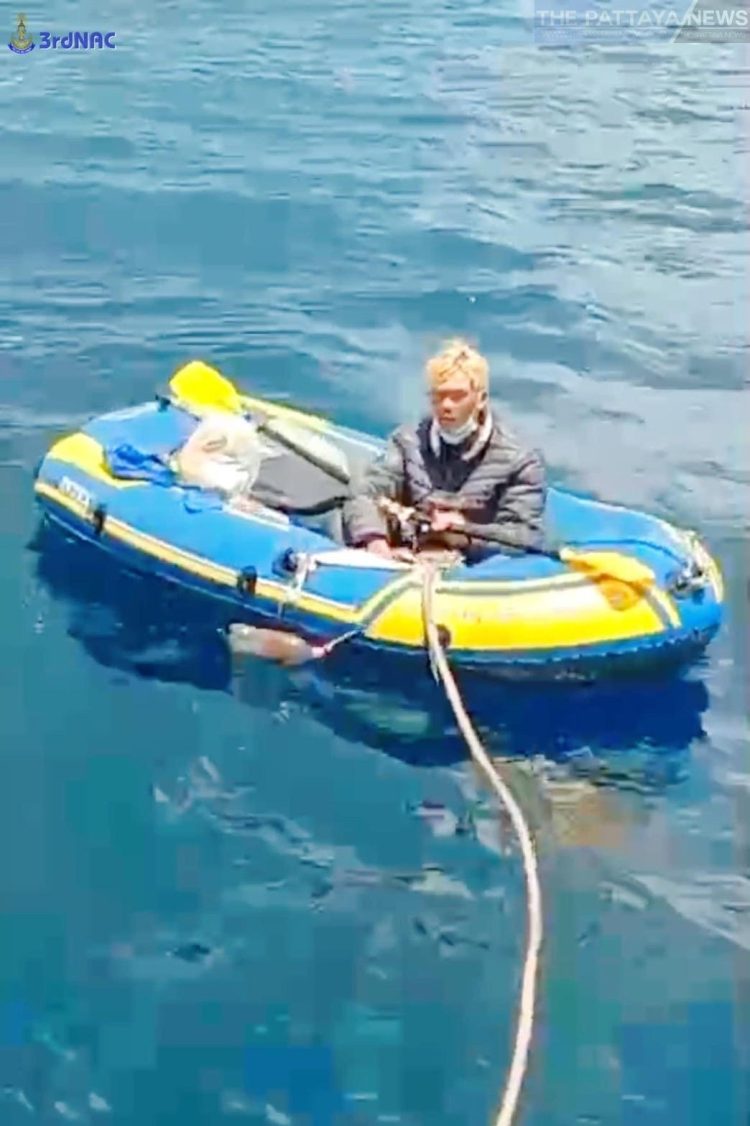 Photo: 3rdNAC
Hung told Thai authorities that he was prepared to paddle all the way to India, across the Indian Ocean, a journey of around 2,000 kilometers. Unfortunately, after 18 days at sea, the Vietnamese man was only 80 kilometers away from the Thai coast. At this rate, provided nothing bad happened to him, he would have reached his goal in about 625 days.
With only 10 packs of instant noodles and a bit of water, Ho Huang Hung had enough provisions to maybe last him a few more days, but definitely not another 20 months. And with Cyclone Asani brewing in the Bay of Bengal, he was lucky to have been found when he was.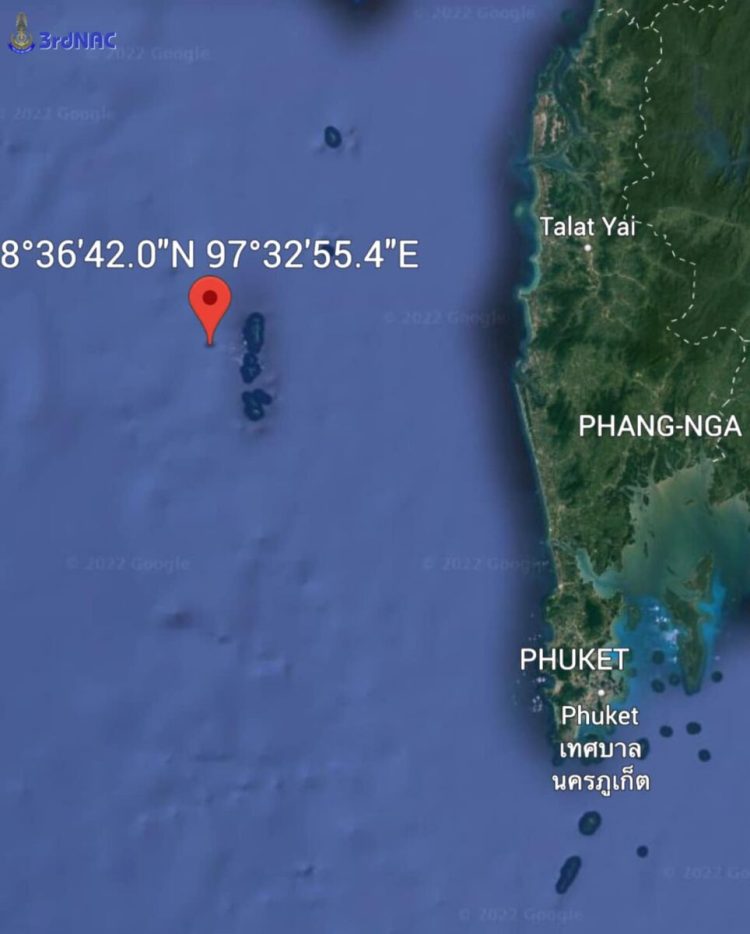 Photo: 3rdNAC
Despite his failure to plan his precarious voyage, Hung's determination impressed even the Thai Navy, which recently tweeted: "No matter how big the ocean is… it cannot get in the way of this man's true love".
Hung has been offered temporary accommodation until authorities decide how to help him reunite with his wife.