They say real life is stranger than fiction and this bizarre Indian love square proves it. After his wife eloped with another man, a scorned husband decided to marry the lover's wife.
Neeraj and Rubi Devi, both from India's Bihar state, tied the knot in 2009 and had four children together. At one point, Neeraj learned that his wife was having an affair with another man, named Mukesh, and despite his attempts to have Rubi cut ties with her lover, she ended up eloping with Mukesh last year and later marrying him. Neeraj turned to the elders in his Khagaria District village to hold a 'panchayat' (special assembly) and resolve the matter, but Mukesh and Rubi declined to attempt and they have been on the run ever since. But the story doesn't end here…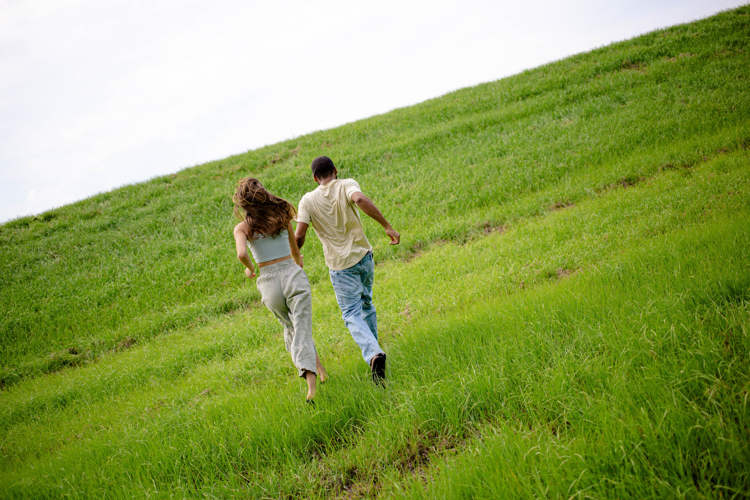 Photo: Michael Tucker/Unsplash+
Spouses elope with lovers all the time, and their partners either move on with their lives or wait for them to return, but in this particular case, Neeraj found a third option. His wife's lover was also married to a woman who happened to be named Rubi as well, and had two children of his own. After seeing that his wife had no intention of returning home, he asked Mukesh's wife to marry him. The couple tied the knot last month and the bizarre love story has been the talk of the town in Khagaria District ever since.
India Today reports that Neeraj and Mukesh's wife started speaking on the phone after their spouses eloped together, sort of crying on each other's shoulders, and eventually fell in love. They got married on February 18 and Neeraj accepted Muskesh's children like the other man had accepted three of his four children (one of his daughters stayed with him).
Since Neeraj previously filed a police complaint against Mukesh for kidnapping his wife, Mukesh is still a wanted man and has been on the run with Rubi ever since.
As someone humorously commented on Twitter, these people's children must be very confused right now…