After surviving brain cancer as a child, 22-year-old Shauna Rae' growth was stunted and she is now a young woman stuck in the body of an 8-year-old.
Shauna Rae was diagnosed with brain cancer when she was only 6 months old and underwent chemotherapy treatment that saved her life but also caused damage to her pituitary gland, which caused her to stop growing. Although there is no conclusive evidence that chemotherapy caused the severe deformation of Shauna's pituitary gland, the cancer treatment has been known to occasionally cause endocrine problems in patients. But the young woman managed to get over her problem, and despite looking like a child, she longs to be treated as an adult.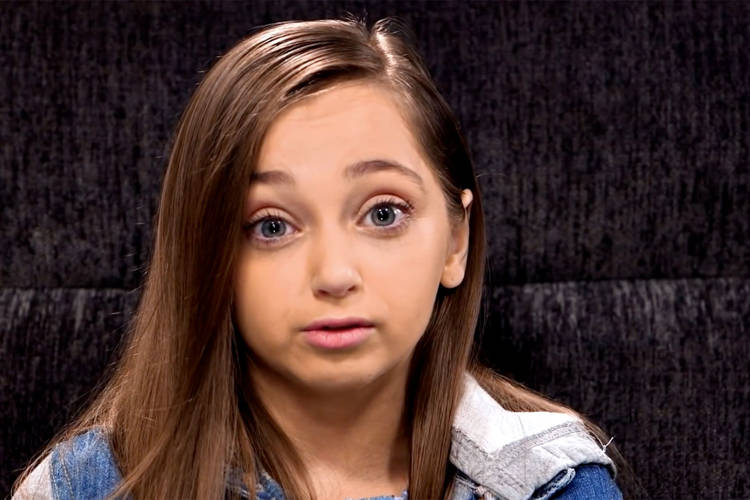 Photo: TLC
"If you were to look at me, you would think I'm just a normal little girl doing normal little girl things with my fun, crazy family," the star of TLC's new docuseries I Am Shauna Rae explained in a recently released trailer. "But the truth is: I'm not a little girl. I'm a woman, a 22-year-old woman stuck in the body of an 8-year-old. Even though physically I can't grow up, I desperately want to be treated like a grown-up. I am working on my independence."
Shauna's show is set to premiere on January 11, 2021, on TLC, and features her everyday struggles, focusing on her attempt to live like an adult while looking like a child. Things like drinking at a bar, getting a tattoo, or going on a blind date are much more of a challenge than the average person can imagine.
Seeing as this is a TLC series, it's probably too optimistic to expect a science-based look at her cancer-induced condition. It's probably going to be more sensationalist than anything else, but even so, I'd say Shauna's case is intriguing enough to at least give the first episode a try.
Shauna's story isn't unique. A few years back, we wrote about Zhu Shengkai, a 34-year-old man who suffered a head injury as a child and remained stuck in the body of a preteen, and then there was the case of 23-year-old Tomislav Jurčec who looked half his age because of problems with his pituitary gland.