After seeing his business affected by the Covid-19 pandemic, a Michigan jeweler decided to close shop and make money by using about $1 million in precious metals as treasure for would-be treasure hunters willing to pay for clues.
Johnny Perri has been a jeweler his whole life, after learning the business from his father, but the economic crisis caused by the coronavirus proved too hard for his shop in Macomb County, Michigan. He had to options: either sell everything and retire, or find a new way to make money using the jewelry. Perri and his wife chose option two, allegedly burying or otherwise hiding around $1 million-worth of jewelry in dozens of spots, from the Detroit metropolitan area through the Upper Peninsula. Now the jeweler is challenging people to go hunting for his treasures and claim them for themselves, if they can find it.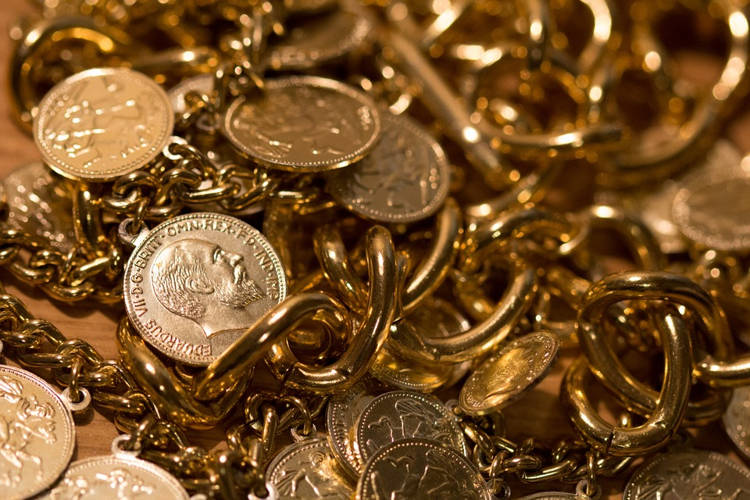 Photo: Johanna84/Pixabay
"I have buried not only my entire jewelry store but thousands upon thousands of dollars of gold, silver, diamonds & antiques in various locations in Michigan from the bottom to the upper peninsula," Perri writes on his website. "Everything I have buried has a history and many memories attached to them that I have let go and placed in the ground for you to discover."
"Johnny's Treasure Quest", as Johnny Perri's new business venture is called, invites people to go on real-life treasure hunts, uncovering clues, solving riddles and walking away with thousands of dollars in riches. While they claim that the total value of the buried or hidden treasure exceeds $1 million, the jewelry is split into dozens of separate treasures. Each quest starts on a certain date and has a limited number of tickets.
The catch is that in order to receive clues for each treasure hunt, participants must first buy a ticket for that specific quest. Once quest begins, every registered treasure hunter will receive a set of clues to point them in the right direction. Whoever finds the treasure first gets to keep it for themselves.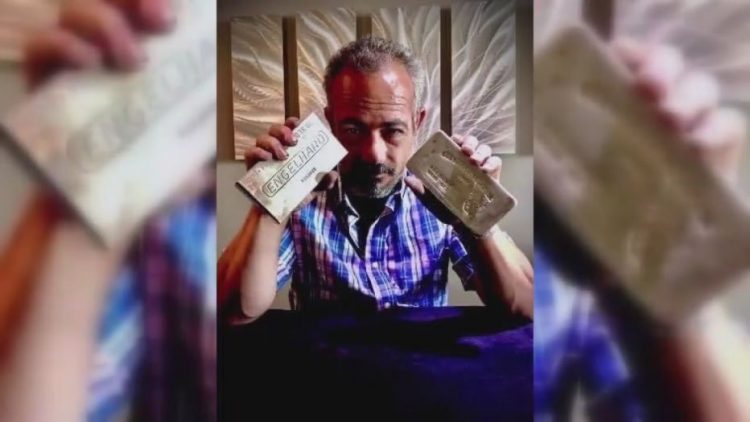 Photo: Johnny's Treasure Quest
"You follow the riddle, you got a little wit, a little adventure in you, you'll find it quick – I don't expect it to go more than a week," Perri told FOX2 Detroit.
The first treasure quest is scheduled for August 15 and the available tickets have already been sold out. Tickets were priced at $49, and the value of the 200 ounces .999 Silver up for grabs was estimated at $4,000. The next available quest will take place on September 13, and the value of the hidden treasure is estimated at $7,000. Tickets are still available, but cost $59.
In the official rule list on the Johnny's Treasure Quest website, participants are warned not to share the clues they receive on social media or with people who did not register for the treasure hunts. If they do so, they will be disqualified and forbidden from taking part in other quests, and attempts to acquire the treasure after breaking this rule will be met with legal action.
Perri claims that all of the hidden treasures are monitored with GPS trackers, so he knows the moment one of them is moved or otherwise tampered with.
The Michigan jeweler said that he was inspired to turn his stock into buried treasure after reading an article about the infamous Forrest Fenn treasure recently discovered in the Rocky Mountains. After going out and experiencing the natural beauty of his state with his wife, he decided to follow in Fenn's footsteps and challenge people to good, old-fashioned treasure hunts.
"Giving people adventure is giving them something to believe in again, besides this Covid crap," Perri said.