If you happen to own a mountain or cliff that you've been struggling to sell, maybe you can strike a deal with this multimillionaire who wants to carve his family's faces into it, Mount Rushmore style.
Online luxury marketplace HushHush.com recently revealed that a mysterious multimillionaire reached out to them with a very unusual request – he is looking to buy a mountain or a cliff  in the UK so he can turn it into a personal Mount Rushmore. The stone real-estate has to be large enough to fit the buyer's carved portrait, as well as those of his wife, their three children and the family dog. The man is apparently willing to pay up to £12 million ($15.5 million) for the mountain itself, and has a separate budget for a team of stone carvers to create the family portraits.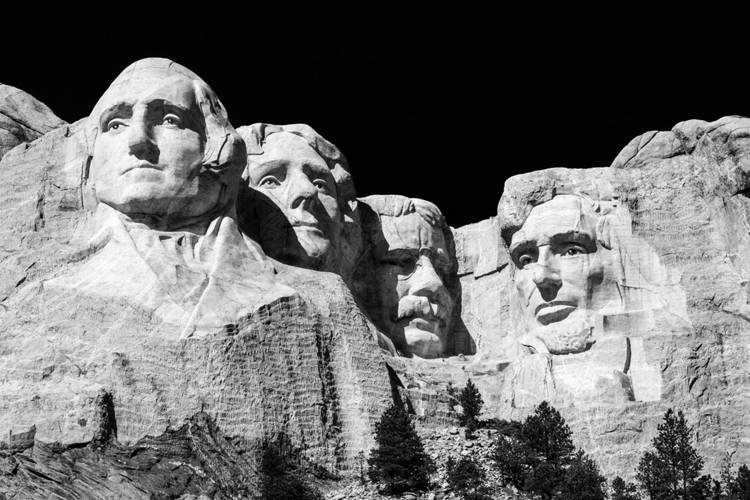 Photo: Brandon Mowinkel/Unsplash
HushHush.com currently has no mountains or cliffs listed for sale, but since the anonymous millionaire is a loyal customer of the marketplace, they've made his request public in the hopes of finding a suitable property. Aaron Harpin, founder and CEO of HushHush.com, told Metro that the client has sent them similarly extravagant requests in the past, but that this is the first one they've been struggling with.
"This customer is one that we have worked with since the beginning and has often sent us messages asking for specific items that aren't currently on the site, all of which we have managed, but this one we need some help with," Harpin said. "Obviously, he's done his own research, as have we, but perhaps there's a mountain or cliff face in the UK that we haven't thought of yet, which is why we're asking for the public's help."
Photo: HushHush.com
If you have any information on a property suitable for this unusual project, HushHush would love to hear from you. Use this form to get in touch with them and help make this poor multi-millionaire's dream come true.