If you're of the opinion that fights are the most exciting part of ice hockey, you're probably going to love Ice Wars, a new combat sports league that pits ice hockey enforcers against each other.
Take away the sticks, the puck and the nets, and you're left with hockey players with nothing better to do than beat each other to a pulp for the entertainment of paying spectators. That's essentially the idea behind Ice Wars, a soon-to-debut combat sports league featuring ice hockey enforcers fighting for money. A match will consist of two, one-minute rounds with a 30-second "ice breaker" round in the event that the fighters each win one round.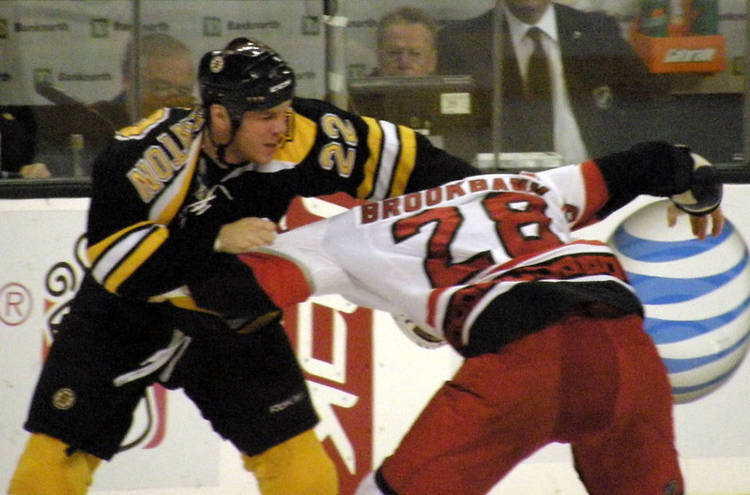 Photo: Dan4th Nicholas/Flickr
The concept of turning ice hockey brawls into a stand-alone combat sport was apparently inspired by the success of other offbeat official sports like pillow fighting and bare-knuckle fighting. Ice Wars president A.J. Galante told Reuters that the popularity of such sports gave him confidence that he could turn his dream project into a success as well.
Galante used to be the manager of the Danbury Trashers, a minor league hockey team so violent and controversial that it became the subject of a Netflix documentary titled "Untold: Crime and Penalties". So I guess you could say he has some experience when it comes to ice hockey fighting, and now he wants to turn it into the next big thing in combat sports.
View this post on Instagram
"I'm calling it prizefighting on ice because, at the end of the day, there is no hockey being played," Galante recently told Reuters. "There are no sticks, there are no pucks, there are no nets. So yes, it's full hockey gear and it will predominantly be current hockey players. But it's prizefighting with a purse on the line."
The fighters will be wearing full hockey gear and 4-ounce MMA gloves. They cannot intentionally remove their opponent's helmet, but should the headgear come off due to a well-placed punch, the bout can continue.
Although Ice Wars doesn't currently have any ice hockey players from the NHL on its roster, it does have a number of players from the American Hockey League (AHL) as well as smaller leagues like the ECHL and LNAH. And some of them can't wait to show off their skills.
"As crazy as it might sound, this is something that I've always had in the back of my mind," ice hockey player Daniel Amesbury said. "Six months ago I was saying to my buddy that it's too bad there isn't some sport where I can take advantage of this unique skill that I have."
The first Ice Wars event will take place on May 21, in Edmonton, and will be live-streamed on FITE.