Ashley Peldon is a professional scream artist who spends hours screaming into high-fidelity microphones to record various types of screams for movies and TV shows.
Have you ever wondered how Hollywood stars manage to get online screaming just perfect? It's not an easy thing to pull off if you think about it, and the reality is that they don't. Just like stunt people replace most actors for dangerous scenes, scream artists put their vocal cords on the line for scenes that could temporarily or permanently damage the actors' voices. Ashley Peldon is one such scream artist who can naturally produce a variety of screams that are recorded and used in movies and TV series.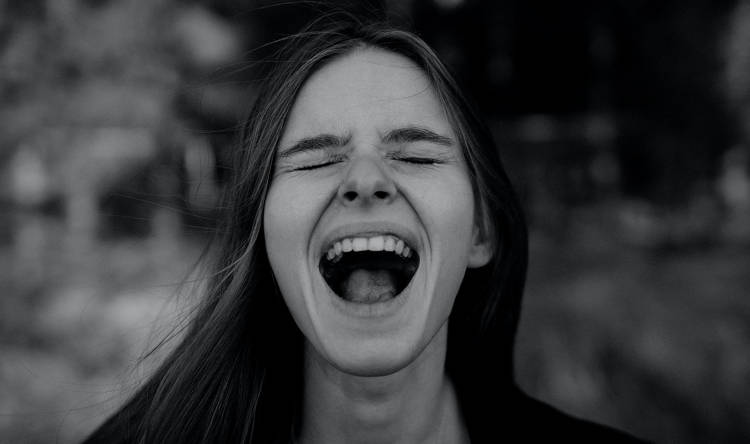 Photo: Hannah Popowski/Unsplash
"We are like stunt people, doing the hard stuff that could be damaging to an actor's voice or is out of their range," Ashley recently wrote in The Guardian. "As a scream artist, you have to know the subtle differences between screams and determine whether they should peak at certain points, or remain steady for a very long time."
Ashley's talent for screaming was discovered at a young age, and her ability for screaming naturally played a big part in her getting her early movie roles. At age 7, she got a role in Child of Anger, which told the true story of a girl who had suffered severe abuse as a child and featured long scenes of shouting and screaming. Looking back, Ashley feels that it was Child of Anger that shaped her career.
By the time she reached her 20s, Ashley Peldon had done over 40 films and TV series, and she was already in search of a quiet life, so she switched to voice acting. She was lucky enough to receive parts that allowed her to use her wide range of screaming, and that's what she eventually became known for.
"If I see a bug, I will scream. I'll shriek when I'm scared or startled. It's just so natural, it comes right out," the young voice actor says.
A scream artist's work begins in the post-production stage. Sometimes, actors just don't have the time to put in a stellar screaming performance, and some just don't have the vocal range. That's where people like Ashley come in. They can better determine what sort of scream works best for a certain scene and have the vocal abilities to deliver a better result.
Ashley says that there are a lot of different screams, like screams of fear, anger, rage, screams of joy and success, as well as wailing, screams of pain and effort, but out of all of them, it's those expressing grief that are the most difficult for the scream artist.
Peldon says she doesn't practice her screaming, it just sort of comes out naturally, depending on the scene she is working on. However, she does sometimes do up to eight hours of screaming into microphones, which can feel exhausting.
Although screaming comes naturally to Ashley, she did temporarily lose her ability once, after she got a little carried away on the rides at Disneyland with her kids.