A luxury flower company in London is selling "one hundred percent natural" 'Beauty and the Beast' roses that it claims last forever if kept in their original glass domes, or up to three years if exposed to air, without requiring sunlight and water.
Like the magical flower that became synonymous with the 1991 Disney animation movie 'Beauty and the Beast', the roses sold by London-based Forever Rose seem to defy all logic. As long as they are kept under their protective glass covers, they never whither, regardless of the conditions they are kept in. They don't require any water or sunlight.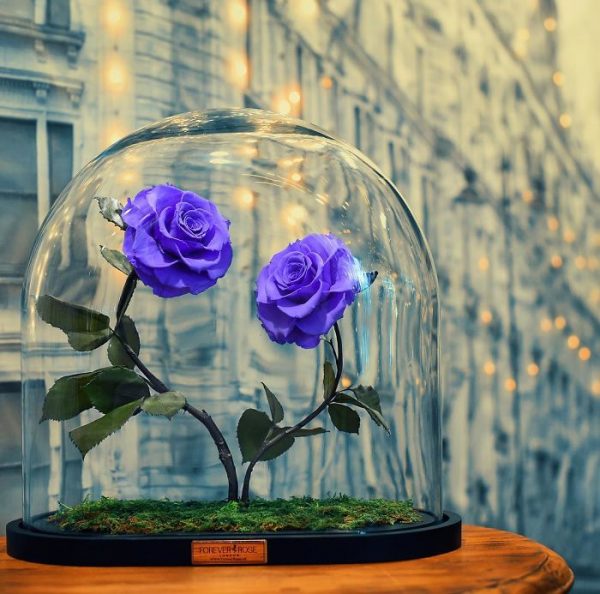 Even if you were to take them out of the provided glass dome, for some reason, Forever Rose claims that the roses, which come in 30 colors and several types of arrangements, will last for up to three years. But having your own enchanted rose isn't cheap, as these preserved flowers cost between $200 – $4,000, depending on the size and complexity of the arrangement.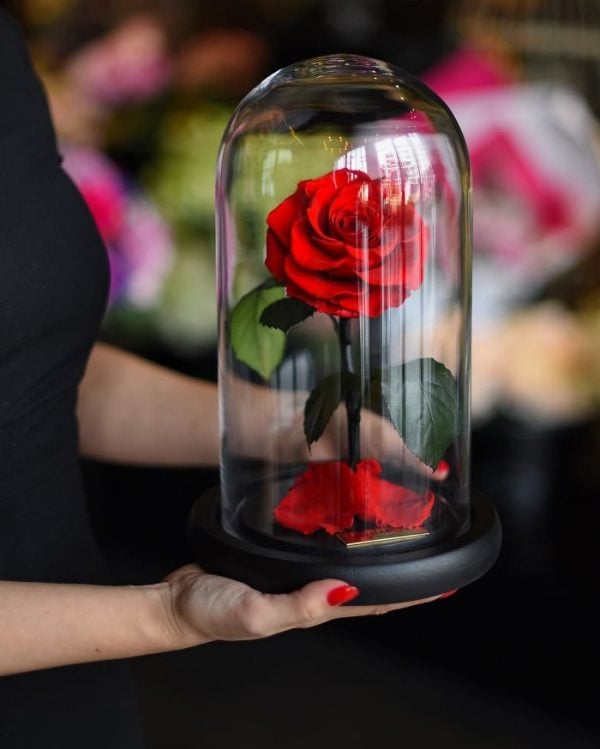 So what's the secret behind these real 'Beauty and the Beast' roses? Forever Rose says that they are one hundred percent natural flowers "derived from the mineral rich volcanic soils of Ecuador in South America" and set themselves apart "with their uniquely strong petals which grow up to ten times thicker and five times larger than any other blooms available on the market."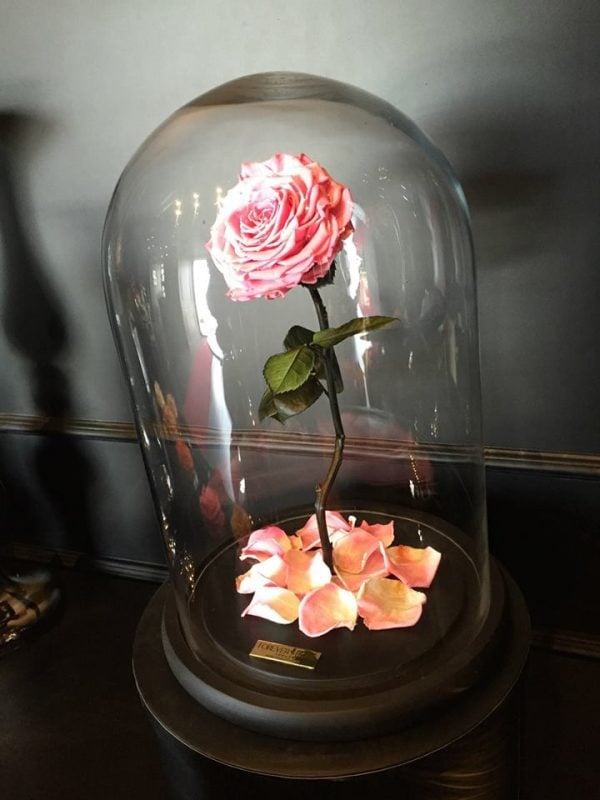 Ebraheem Al Samadi, a brand ambassador of Forever Rose London in the Middle-East, told The National that the company uses a "secret potion" to preserve the flowers, but would not reveal any of the ingredients. My Modern Met says that it's most likely a mixture of glycerin and other oils.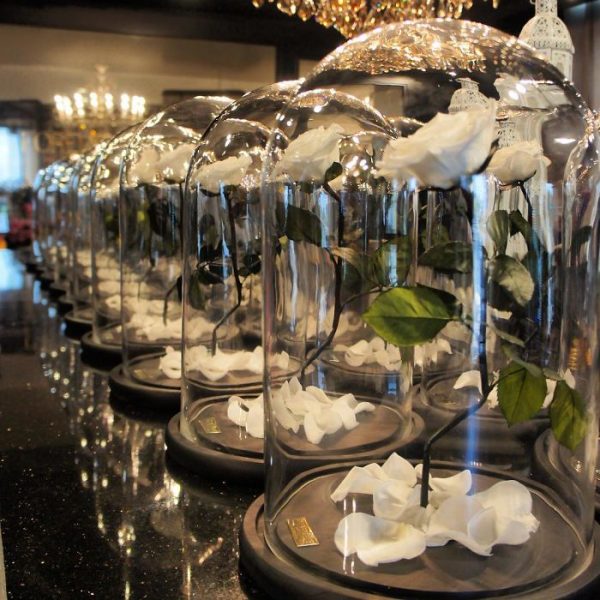 The company's most popular flower arrangement is the Bella Rose, a single stem red rose preserved under a glass dome, just like the one in 'Beauty and the Beast'. Prices for it start at $200.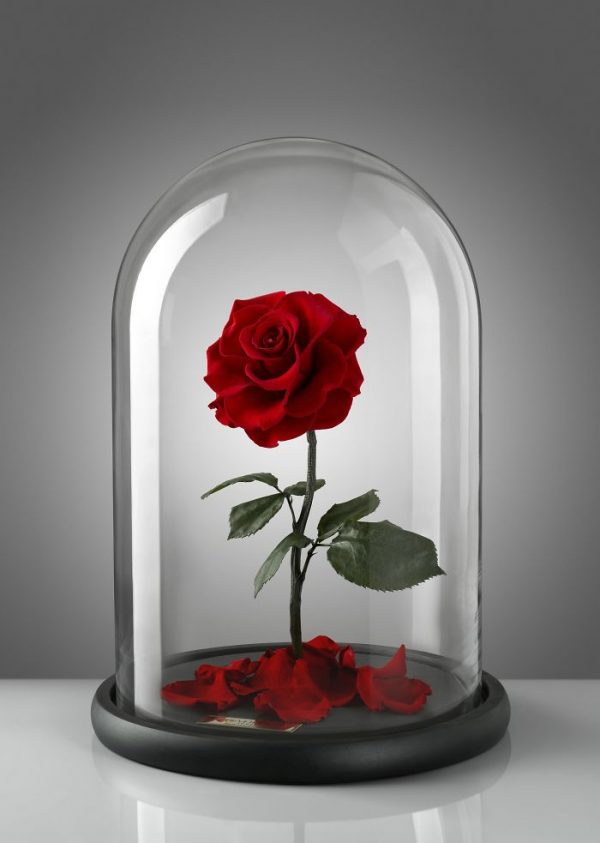 Forever Rose London was founded in the UK and made a name for itself in the luxury custom flower arrangement sector, catering to several royal families and castles throughout Europe. Now, thanks to its immortal flower, the company is having great success in the Middle-East.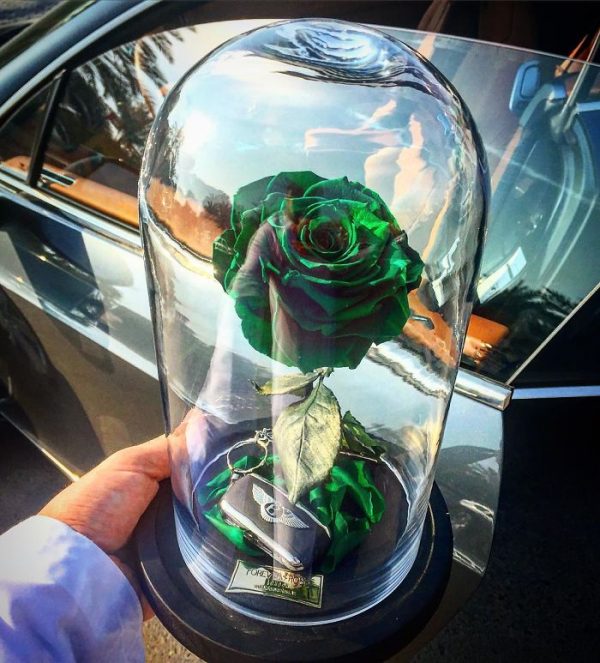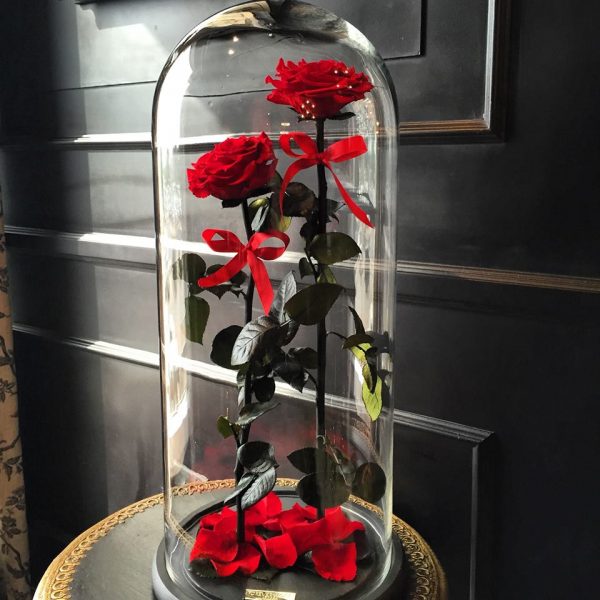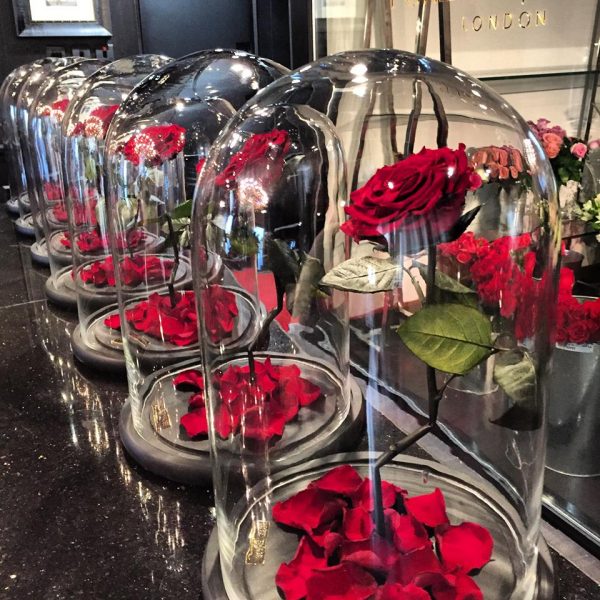 Photos: Forever Rose/Facebook