A 57-year-old Tongan man who reportedly swam for 28 hours after being washed to sea by a tsunami has been dubbed a real-life Aquaman.
On Saturday, the island nation of Tonga was hit by a devastating tsunami caused by the eruption of an underwater volcano. Lisala Folau, who lived on the small island of Atata, which is about 8km northwest of Tonga's capital Nuku'alofa, was alerted about the incoming tsunami by his brother and managed to take refuge in a tree. However, he came down after the tsunami passed and was taken by surprise by a second, even bigger wave that swept him and his family out to sea. Despite having serious mobility issues, Folau managed to swim for a total of 28 hours and eventually reached the southern tip of Tongatapu, on the other side of the country.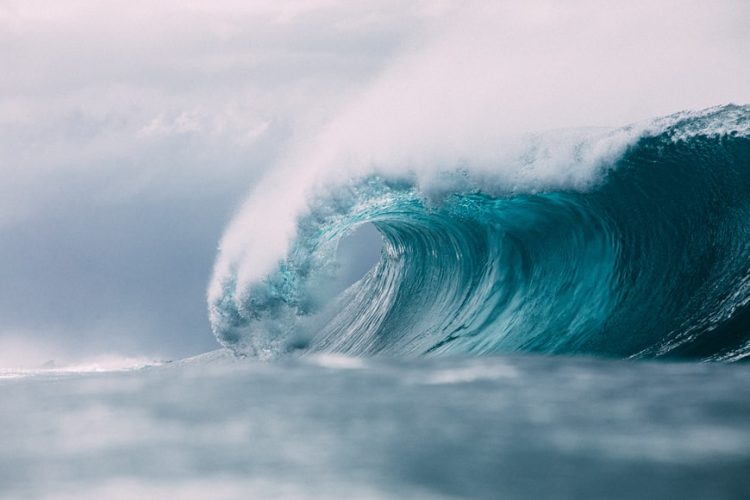 Photo: Matt Paul Catalano/Unsplash
"It was dark and we could not see each other. Very soon I could not hear my niece calling anymore, but I could hear my son calling," Lisala Folau recalled about the night he got swept away by the tsunami. "I can't walk properly, both my legs are not working properly – and when I can, I believe a baby can walk faster than I. So I just floated, bashed around by the big waves that kept coming."
Folau, who said thinking about his family kept him swimming for so long, thanked God, his family, and his church for giving him the strength to survive.
"So unexpected that I survived after being washed away, floating and surviving the dangers I just faced," the 57-year-old said.
Lisala Folau's daughter shared an image showing the man's journey through the ocean over the course of 28 hours, and it quickly went viral on social media.
"It is absolutely amazing, given that he was fleeing a catastrophic event, to be under that kind of pressure, mentally and with additional physical pressure of fleeing in the dark," Erika Radewagen, an Olympic-level swimming official from the Pacific, said about Lisala. "Even very experienced swimmers have physical boundaries and set parameters, but it takes a different mindset to take do what he did. It's not like he fell off a boat, he was escaping an erupting volcano, swept away by a tsunami. There are more physical obstacles, such as ash, debris, waves and other factors that would have made his swim a lot more challenging."