Unravel Project, a non-conformist luxury fashion brand created by French designer Ben Taverniti, is taking the 'less is more' concept to a whole new level with a deconstructed blazer that consists of half an actual blazer. Luckily, what this intriguing garments lacks in fabric, it more than makes up in price, costing a whopping $1,450.
The term 'deconstructed blazer' isn't exactly new in the world of fashion, it was just never used to describe half a blazer. Instead, the term suggests peeling layers off the construction of a regular blazer, like the canvas interlining that gives it that characteristic stiffness or the shoulder pads, so that the sleeves fall naturally. But Unravel Project decided to give the term a more literal meaning, by just doing away with half the blazer.
Photo: Net-a-Porter
Officially called a "deconstructed satin-trimmed silk and cotton-blend twill blazer" the unusual garment consists of a regular blazer sliced in half, with the missing side replaced by just a loose lapel and straps to keep it from falling off.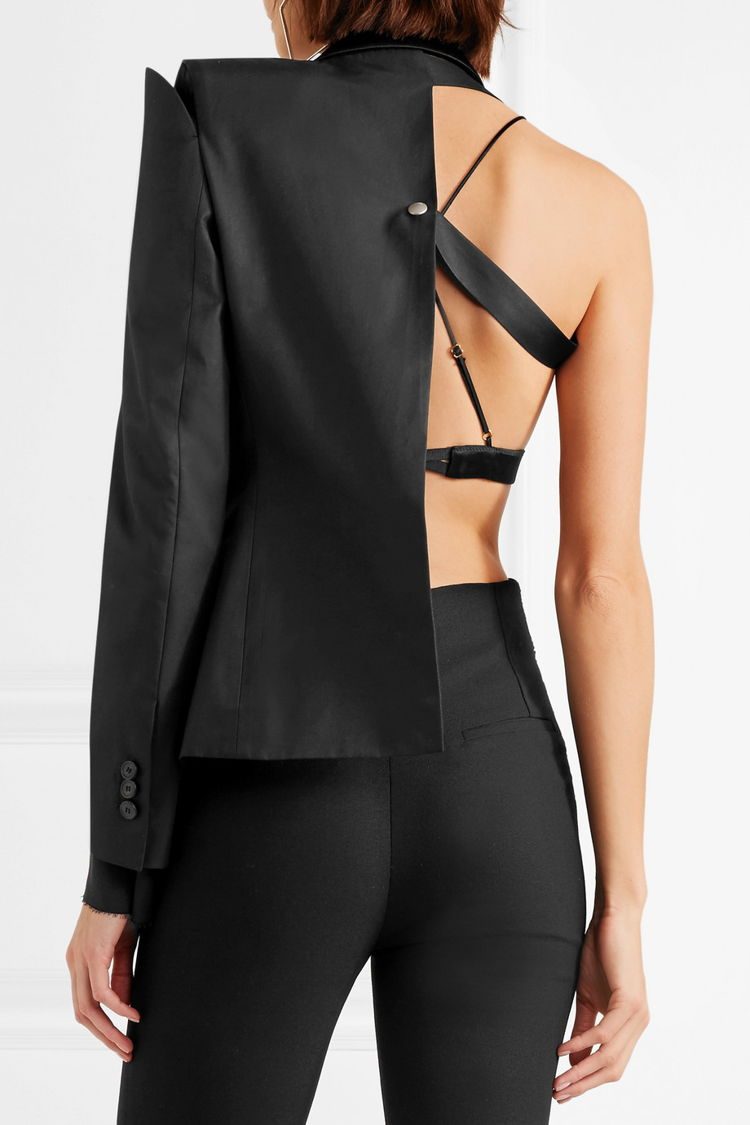 Photo: Net-a-Porter
Does Unravel sell left and right shoulder variants, giving people the option to reconstruct the blazer for "only" $2,900? I have no idea, but that would just beat the whole purpose, wouldn't it? Instead, the people at Net-a-Porter, one of the online fashion stores selling the deconstructed blazer, recommend wearing just one over camisoles, bodysuits or a simple lace bra.