There are hundreds of grape varieties cultivated in japan, but only one so coveted that it can sell for several hundreds of dollars per grape (that's individual grape, not bunch). The Ruby Roman was developed in Japan's Ishikawa Prefecture and is considered one of the world's most expensive fruits.
The story of  Ruby Roman began in 1995, when Ishikawa grape farmers appealed to the Prefectural Agricultural Research Center to create a large red grape variety. 400 experimental vines were planted into a test field, and two years later, they started bearing fruit. However, out of the 400 vines, only 4 turned out to be red grapes, and only one of them was deemed large enough to meet the farmers' expectations. Over the next 14 years, researchers selectively bred this grape variety, constantly enhancing its size, taste, color and ease of cultivation, and today Ruby Roman is considered a "treasure of Ishikawa".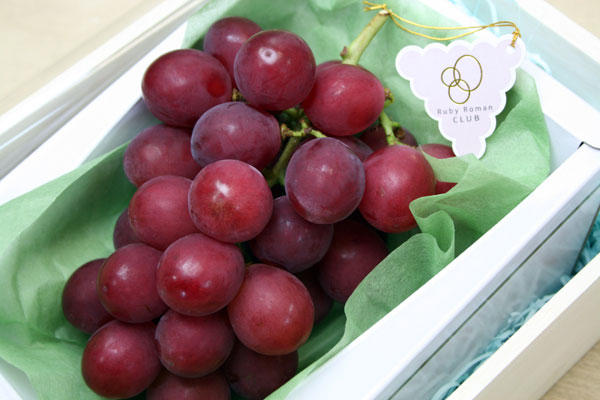 In 2008, soon after making its commercial debut, the Ruby Roman grape variety made international headlines after a 700-gram bunch sold for 10,000 yen ($910), or $26 per grape. It was already touted as the world's most expensive grape variety, and that reputation was cemented eight years later, when a 26-grape bunch sold for a whopping 1.1 million yen ($11,000), or roughly $370 per grape.
While the Ruby Roman name is used to describe a variety of grapes, in truth, every bunch must meet meet very strict standards to be worthy of the name. For example, every grape in the bunch must weight at least 20 grams and have a sugar content of at least 18 percent. There is also a Premium class of Ruby Roman grapes, which has even stricter standards. To be granted the Premium label, Ruby Roman grapes must weigh over 30 grams, and the whole bunch must be at least 700 grams heavy. In other words, they must be perfect.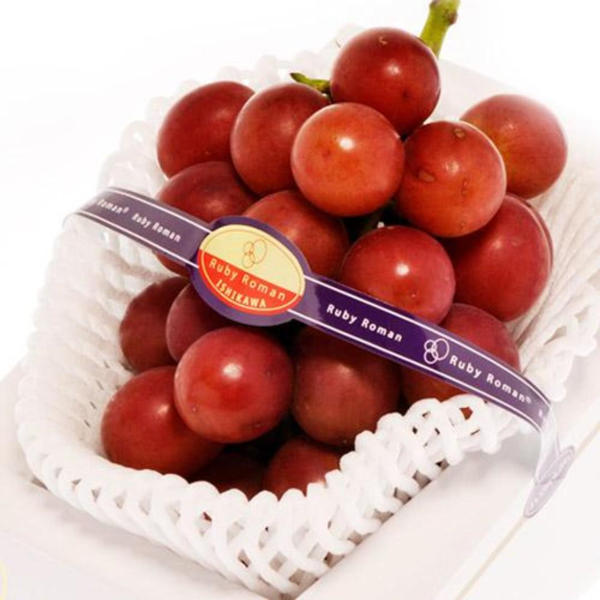 Ruby Roman grapes are hard to come buy, with most bunches being available through auctions, but Premium Ruby Rose are extremely difficult to find. For example, in 2010, only six bunches of grapes were certified premium, and in 2011 no bunches qualified for the premium label.
According to the official Ruby Roman website, this variety of grape has very low acidity and extremely high sugar content and juice, which results in sweetness filling your mouth when you bite into one. That if you can get your hands on one, that is… You can buy individual Ruby Roman grapes,nut you'll have to pay at least 2,000 yen ($19) for one.
And if you're wondering how the Ruby Roman name came to be, it was apparently voted by the residents of Ishikawa Prefecture out of 639 different name variants.