Photos of hunters struggling to lift up a giant wolf they had shot so they can pose with it have been doing the rounds on social media this week.
The incredibly large animal was reportedly shot near the village of Aleksandrovka, in Blagoveshchensk district, the autonomous Republic of Bashkortostan, where packs of wolves had recently started terrorizing residents. Interestingly, locals say that wolves had not been seen in the area four over four decades, but they recently turned up this winter, and had not shied away from entering human settlements. Several dogs have been found torn to pieces in recent weeks, and around twenty cows and sheep and horses have been eaten by the wolves. To make matters worse, guard dogs have apparently stopped barking to alert people about approaching wolves.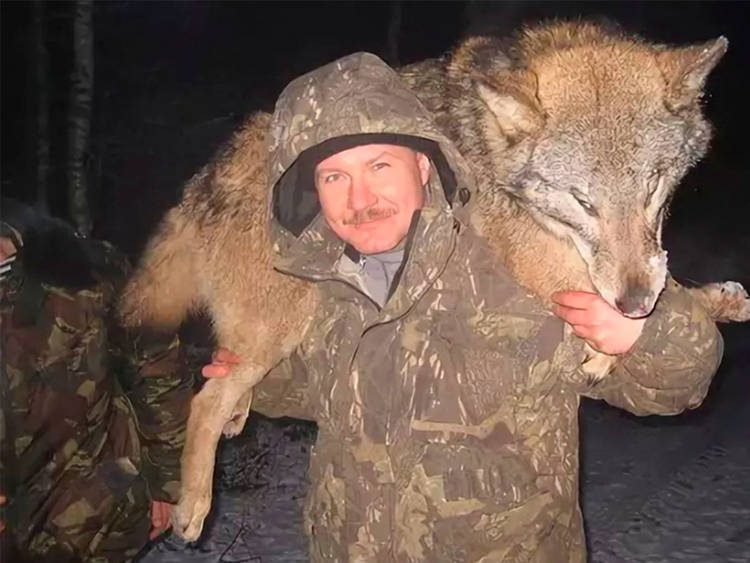 "They don't bark, the dogs are hiding in the kennels. There is no barking at all. Why? I'm not a hunter, I don't know. They are probably afraid, they feel," Aleksandrovka resident Mikhail Dementov said.

The people of Blagoveshchensk district became even more distressed last week, when local hunters managed to shoot dead a giant wolf that stood as tall as an average man on its hind legs. Photos of the hunters struggling to pose the gigantic creature have been doing the rounds online in Russia, and were even picked up by several UK tabloids.
Although the giant wolf has been getting a lot of attention on the internet, in Blagoveshchensk people are scared that such creatures may still exist in the forests surrounding their homes.
"This year it's been very difficult, the wolves have defeated us," local hunter Igor Baranov said. "We have no good hunters left."