A young Russian artist was recently sentenced to 11.5 years in prison for bringing home two small bottles of ayahuasca – a famous spiritual medicine prepared by indigenous peoples of the Amazon basin  – that he bought while visiting Peru.
Maxim Gert, a resident of Nizhny Tagil, a city in Russia's Sverdlovsk Oblast, had no idea that a simple souvenir he bought on a business trip to Peru could land him behind bars for over a decade. Maxim had long been suffering from back pain, and while in the South American country, someone suggested he meet one of the local shamans and try ayahuasca, a traditional spiritual medicine with known psychoactive properties. It's unclear whether he noticed an improvement while consuming the brew in Peru, but he did decide to continue his ayahuasca treatment at home, so he took two small bottles with him on the flight home. That turned out to be a huge mistake.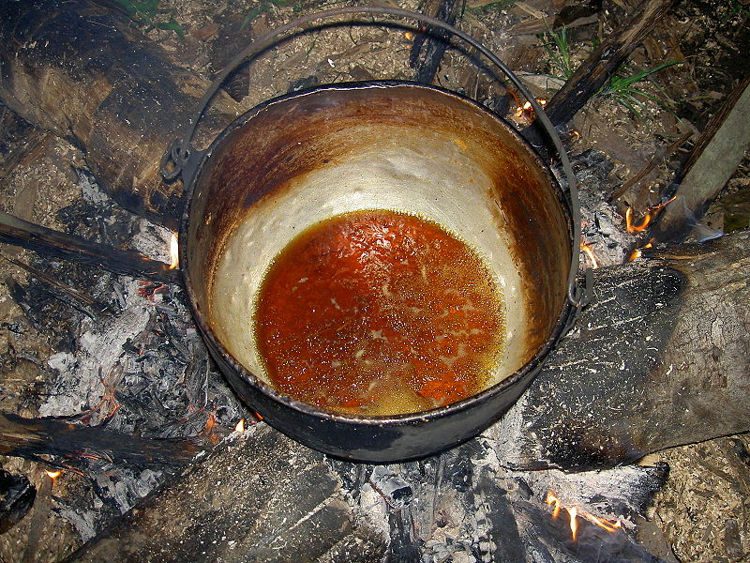 Photo: Terpsichore/Wikimedia Commons
On his way back from Peru to Nizhny Tagil, Maxim had stopovers in several countries, but the bottles of ayahuasca never attracted the attention of customs officers. However, things were very different when he landed at Domodedovo airport, in Russia. During a routine control, airport staff found the artist's ayahuasca bottles and sent them to the laboratory for quick testing. The results showed a high concentration of dimethyltryptamine, a strong psychoactive compound that happens to be illegal in Russia.
Maxim Gert was arrested and charged with possession of drugs with an intention to sell them. The man's lawyer claims his client was shocked by these accusations, as he never even imagined that the ayahuasca could get him in trouble. He believed it was a natural remedy that could help him with his back pain, nothing more.
"This drink is freely and legally sold throughout Peru, it is a national treasure," attorney Vladimir Brigadin told 1tv. "It is called 'ayahuasca'. Maxim bought two bottles of this drink, absolutely confident that there is nothing illegal in them, and casually put them in his baggage."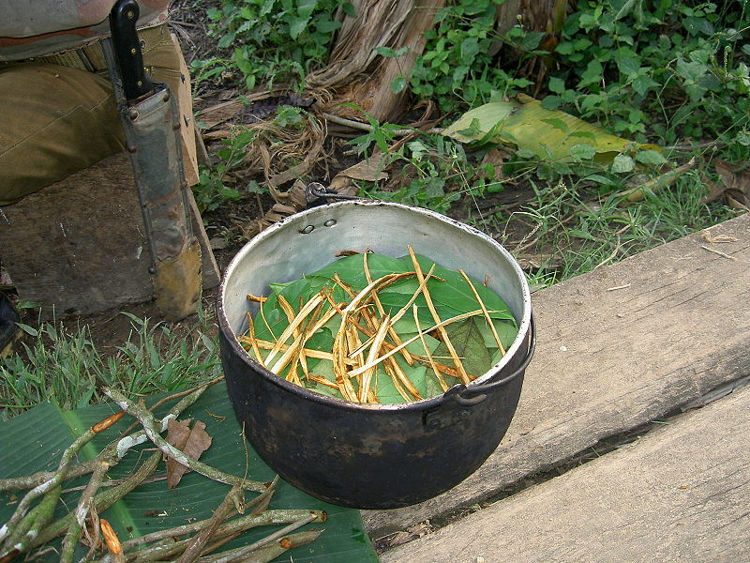 Photo: Terpsichore/Wikimedia Commons
Unfortunately, this explanation didn't convince the judge presiding over this case, and Maxim Gert was recently sentenced to 11.5 years in prison for drug smuggling. The lack of a criminal record and testimonies of his friends and family that he had never used or dealt drugs didn't seem to matter too much. Maxim's lawyer is already working on an appeal, but chances of success are slim at best.
There's no question that tourists like Maxim Gert should really think twice before bringing back this kind of products back home with them. After all, ayahuasca is illegal in many countries, not just Russia, but people have been outraged by the severe punishment issued in this case. All the evidence points to negligence and ignorance, yet the justice system is treating Maxim as a drug smuggler.
This isn't the first time someone has been detained for bringing ayahuasca into Russia. Big Picture reports that the same judge who sentenced Maxim Gert, previously sentenced a well-known Brazilian shaman to 3 years in prison for bringing in six bottles of the hallucinogenic brew into Russia. Why was Maxim's sentence almost four times as long? Well, the Brazilian president himself is said to have intervened on behalf of the shaman, but the young Russian artist has no such connections.
This case is reminiscent of another shocking case of Russian justice, where a man was sentenced to 10 years in jail over a bag of imported herbal tea, which authorities allege contained illegal substances.