A 70-year-old man from Scotland ruined his winter holiday and got himself banned from the United States forever after accidentally declaring himself a terrorist on an online visa form.
John Stevenson and his wife, Marion, an elderly couple from Inverclyde, Scotland, were supposed to vacation in New York this month, but they ended up losing both their flight tickets and their advance for accommodation in The Big Apple, after John got permanently banned from entering the United States for declaring himself a terrorist on an online visa form. Despite several attempts to convince US officials that he had just made a mistake, he remains banned, so the couple can't even reschedule their trip, as they don't know if they'll ever be allowed into the United States.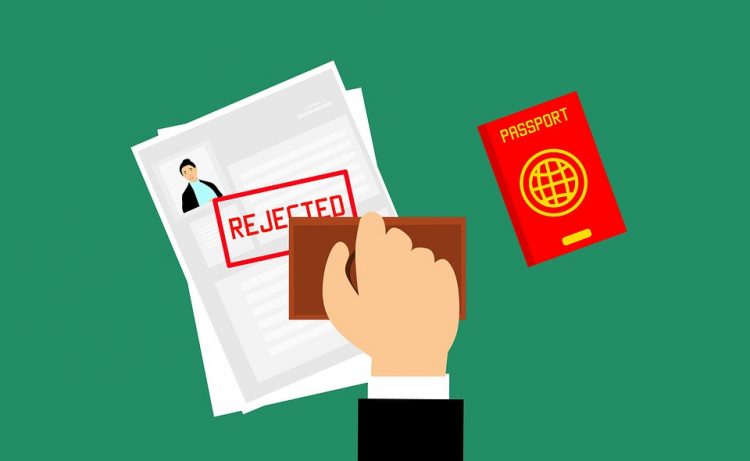 Photo: mohamed_hassan/Pixabay
"We were filling out the visa form and it kept timing out before we could tick all the boxes. Then it crashed and when it came back up, you start where you finish off," John Stevenson told English newspaper The Independent. "One of the questions ask if you are a terrorist and it must have jumped from No to Yes without me knowing."
Johnson said that he didn't even realize his mistake until he called US border control to give them his passport details, and they replied that he was a terrorist.
I even called border control in the US and gave them my passport details. They looked up my Esta number and said 'you're a terrorist'," the unlucky Scotsman told reporters. "I told them that I was 70 years old and I don't even recognize what that means. It is the biggest nightmare I've ever had."
Sadly for John and his wife, they are likely to lose the £2,000 ($2,500) they had already spent on their New York trip, as United Airlines notified them that the cost of their plane tickets could not be refunded, and neither could their advance for accommodation.
Photo: cytis/Pixabay
"We were meant to be going away on December 3," Stevenson said. "It's terrible, it's shocking and so stupid. I don't know why that question is on the form in the first place. "I've never been in trouble in my life. The only time I've been in court was for jury service and now I've been treated like a criminal."
Having already come to terms with losing a considerable sum of money, the Stevensons now hope to at least have John's US ban revoked by visiting the US embassy in London, where he will likely be questioned by American officials.