The embarrassing performance of a Somali athlete during the women's 100-meter race at the World University Games in Chengdu, China prompted a public apology from the African country's sports minister.
It takes an abysmal athletic performance to warrant accusations of "defaming the name of a nation in the international arena," but then again, the run of Nasra Abukar Ali during the women's 100-meter race last week has been dubbed as the slowest in an official tournament. In a video that has gone viral on social media, the Somali athlete can be seen starting sluggishly out of the blocks, as the other competitors burst forward, and she quickly gets behind so fast that she doesn't even show up on the camera following the race. Abukar Ali crossed the finish line in 21.81 seconds, more than 8 seconds slower than the second-last runner, and more than 10 seconds behind the winner of the race.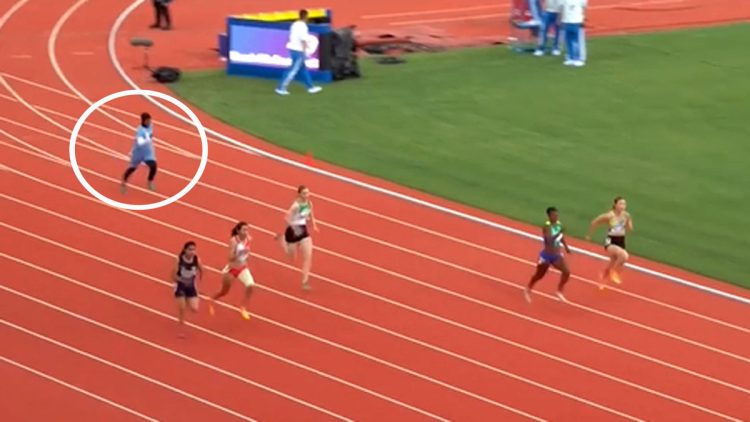 "It's disheartening to witness such an incompetent government. How could they select an untrained girl to represent Somalia in running?" one Somalian woman tweeted. "It's truly shocking and reflects poorly on our country internationally."
The shockingly-slow performance has sparked outrage in the African country and prompted an apology from the sports minister himself. Khadijo Aden Dahir, the chairwoman of the Somali Athletics Federation, has been suspended following accusations of abuse of power and nepotism. However, no direct link was made between Dahir and Ali.
Interestingly, Somalia's university union said it had not sent any runners to China as part of an official Somali team, so it's unclear how Nasra Abukar Ali, who clearly has no experience in short-distance running, wound up being selected.
After jogging on the track, way behind the other runners, the 20-year-old artist can be seen doing a little skip across the finish line, which was considered humorous by most, but aggravating by many Somalians. Well, I guess negative records count too, and if you can't run the fastest 100-meter race ever, you might as well run the slowest! Good job, Nasra!