Last month, South Korean television featured the bizarre case of a shoe repairman from Seoul who has been conditioning his body by banging his body and his head against a tree for the last five years.
Would you ever pick on a man after seeing him violently banging his forehead against a full-grown tree trunk? I myself would, steer away immediately, which is just what the hero of our story is betting on. Back in April, South Korean TV show X SBS WOW featured a shoe repairman from Seoul's Sinchon neighborhood famous for banging his head and body against a tree every day. You'd think they had made up such a preposterous story, but this man has the forehead callus to prove that he has been doing a lot of head banging for quite some time.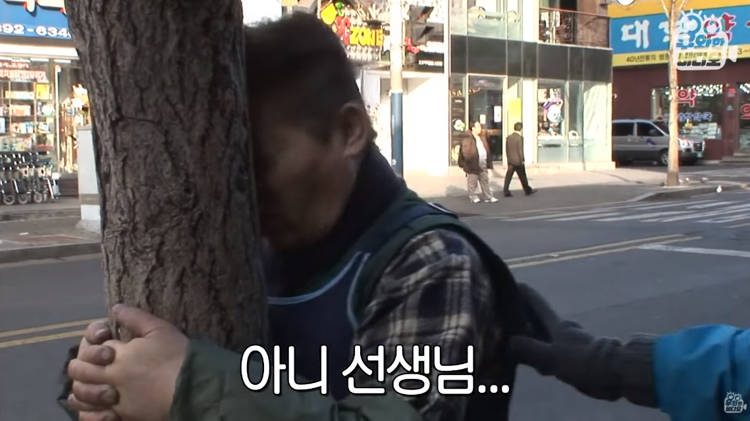 Photo: X SBS WOW/YouTube
X SBS WOW visited the unnamed shoe repairman last month, and managed to capture his bizarre daily conditioning regimen on camera. The man steps out of his little street-side shop and after stretching his arms a few times, he starts banging his shoulders against a nearby tree. That's only the beginning of his routine, though, as the main part of the training involves slamming his forehead against the bark-covered tree trunk.
At one point in the video, the reporter tries to stop the daredevil from hurting himself, and tells him that he has some blood on his forehead, but the man dismisses the remark, saying that this is is his regular exercises routine and that the injury is just skin deep and nothing to worry about.
After finishing his head-banging exercise, the man returns to his little shop, where he proceeds to apply some antiseptic to his forehead. He then lets the reporter touch the scar in the middle of his forehead, so he can feel the callus that has developed underneath the skin. Apparently, the scar never has the chance to heal properly because he bangs his head against the tree every day.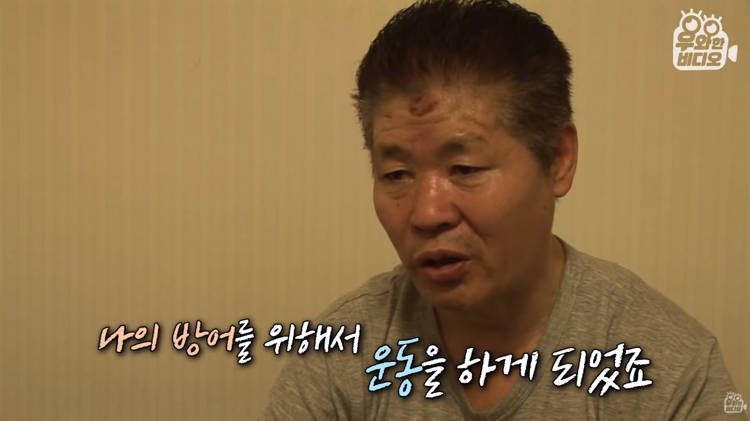 Photo: X SBS WOW/YouTube
Asked why he feels the need to perform such a bizarre routine every day, the man said that he used to be a boxer when he was young, but had to give up the dream to be the best in the sport after starting a family. As he hasn't had the time or money to visit a boxing gym in decades, he came up with the unique training regimen to condition himself and convince people that he wasn't someone they'd want to mess with.
"Maybe some will laugh at me, but most people wouldn't harm someone that does what I do," the man said.
Worried about the man's well-being, X SBS WOW took him to a local boxing gym to hopefully rekindle his passion for the sport and make him give up his dangerous daily habit. Asked if he would give up head-banging for boxing, the man hesitated and then said that he'll probably keep doing his thing until he turns 65, and then stop. It's unclear how old he is now, though…
This strange story got mixed reactions on South Korean social media, with some making fun of the man's conditioning regimen, and other calling it self-harm and asking him to stop in order to avoid permanent brain injury.