With tourism at an all-time low, a struggling Japanese railway operator is trying to avoid going under by selling canned stones from its railway tracks.
Founded in 1923, the Choshi Electric Railway company, in Japan's Chiba Prefecture, had to overcome adversity several times during its 97-year history, but the situation has never been more dire than it is now. The railway operator relies on tourism to support its operations, but with the novel Coronavirus wreaking havoc all over the world, business has never been worse, so management had to come up with alternative ways of generating income. Among these, starting a YouTube channel and selling canned stones have been proving unusually successful.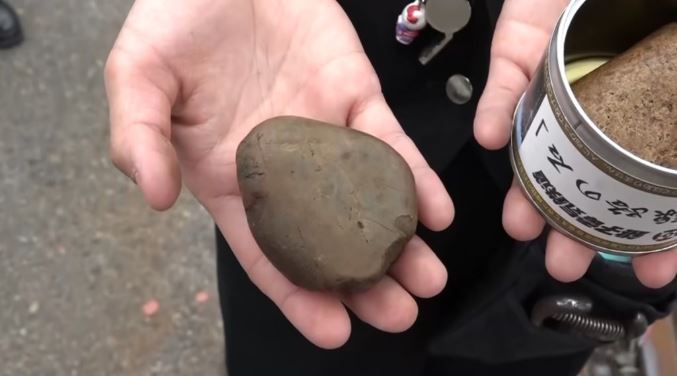 Photo: YouTube screengrab
The Choshi Electric YouTube channel has been around for over 4 years, but it only recently started attracting attention, after management decided to use its dire situation to create humorous content. Videos like "Just before bankruptcy" or "Actual situation of a bankrupt company" have been racking up tens even hundreds of thousands of views, whereas older videos only got hundreds or thousands of views.
It all started with the announcement of a new, original product available in the Choshi Electric Railway online store – canned stones from the company's train tracks. Showcased by a female employee under the watchful eye of the manager, the stones were marketed as great paperweights, collectible items for railway fans, or rudimentary weapons against burglars.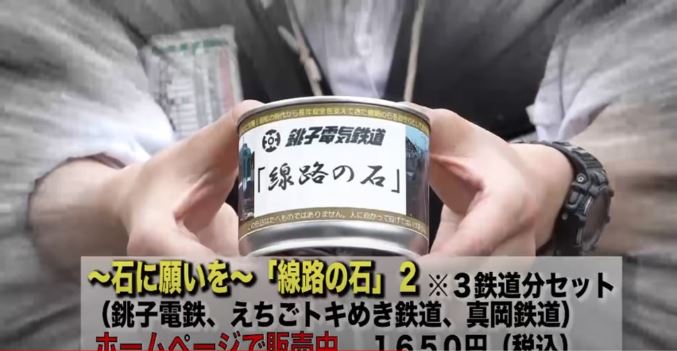 Photo: YouTube screengrab
The presentation was humorous in nature, and the Choshi Electric Railway employee could barely contain her laughter while showcasing the canned stones, but this was no joke. The stones really are available on the Choshi Electric Railway online store, at a price of 1,650 yen ($15.5) and they have already become the company's best selling item.
According to the store page, the stones are collected from the railways operated by Choshi Electric, and washed and waxed before being packaged in metal cans. The number of rocks per each can varies on the size of the rocks.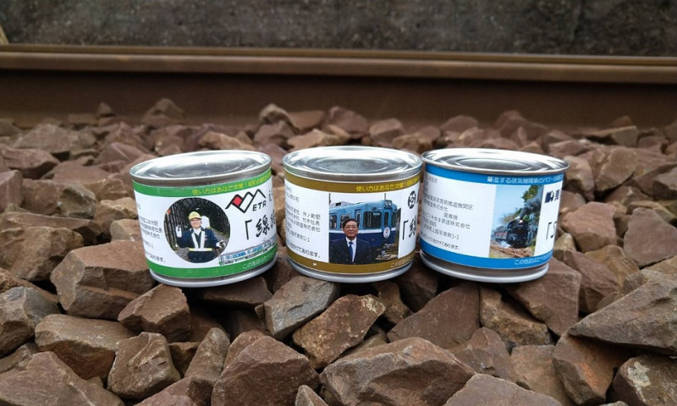 Photo: Choshi Electric Railway
Apart from an assortment of canned foods, Choshi Electric is also selling other memorabilia than train aficionados may find appealing, like plush train cart seats, train rail slices, and train track nails. But it's apparently the canned stones that are getting people to open their wallets.
As wild an idea as selling canned stones may seem, this wouldn't be the first time people made money from selling useless stuff. Gary Ross Dahl made millions selling rocks as pets, and the man behind Potato Parcel made $10,000 per month sending messages on potatoes. So just because it's crazy doesn't mean it's stupid, remember that!