Can't find your contact lenses? They're probably still in your eye sockets. Someone should have probably told this to a 67-year-old woman from the UK who has forgotten a whopping 27 contact lenses in her eye, over the last 35 years.
The bizarre discovery was made last November, when the unnamed patient came to the Solihull Hospital, near Birmingham, for cataracts surgery. Upon checking her eyes, ophthalmologists spotted a large mass on one of her eyes, which turned out to be 17 disposable contact lenses that had apparently been in the eye for so long that they had become stuck together. A more thorough investigation revealed another 10 contact lenses in that same eye. How someone could live with a whopping 27 contact lenses in her eye for years is still a mystery.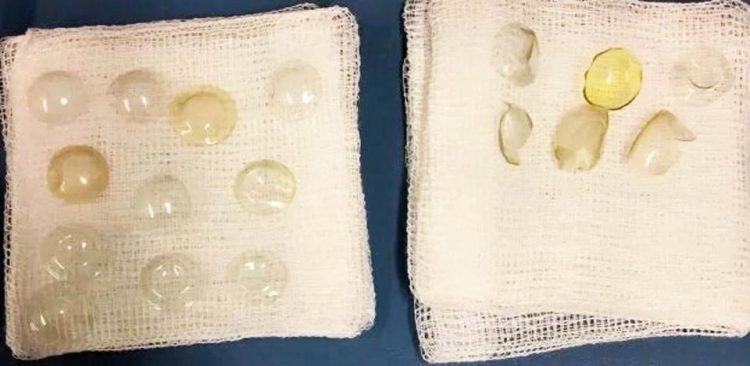 Photo: Rupal Morjaria
"None of us have ever seen this before," said Rupal Morjaria, a specialist trainee ophthalmologist, who dealt with the bizarre case. "It was such a large mass. All the 17 contact lenses were stuck together. We were really surprised that the patient didn't notice it because it would cause quite a lot of irritation while it was sitting there."
Asked how she could bear living with s many contact lenses in her eye, the 67-year-old woman told doctors that she was unaware that so many f her contact lenses were missing, and that she though the discomfort was caused by dry eyes and old age.
"She was quite shocked," Ms Morjaria told Optometry Today. "When she was seen two weeks after I removed the lenses she said her eyes felt a lot more comfortable. She thought her previous discomfort was just part of old age and dry eye."
Photo: Rupal Morjaria
The patient had been wearing contact lenses for the last 35 years, but did not attend regular optometrist appointments. Strangely enough, she did not report and symptoms related to the missing lenses during her pre-surgery assessment.
Because the 27 contact lenses, described as a "blueish mass" had been in the woman's eye for an unknown period of time, her cataracts surgery had to be postponed, due to an increased risk of endophthalmitis. "Because she had harboured these contact lenses in her eye for an unknown length of time, if we had operated she would have had a lot of bacteria around her conjunctiva," Doctor Morjaria said.
The ophthalmologist who handled the case in November, recently published an article on their strange discovery, in the British Medical Journal, both as a cautionary tale and because they had previously believed that it was impossible to live with so many contact lenses stuck in your eye without being symptomatic.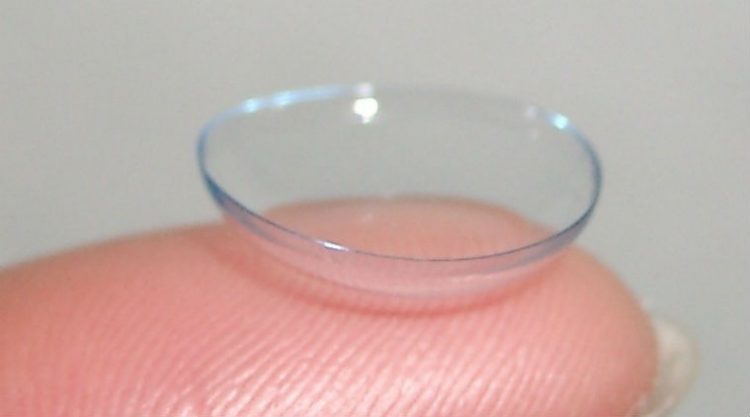 Photo: stock photo
"In this day and age, when it is so easy to purchase contact lenses online, people become lax about having regular check ups," Rupal Morjaria said. "Contact lenses are used all the time, but if they are not appropriately monitored we see people with serious eye infections that can cause them to lose their sight."