Beau Jessup, a 19-year-old entrepreneur, has earned hundreds of thousands of dollars through her ingenious online service, Special Name, which helps Chinese parents choose an appropriate English name for their babies.
Finding a suitable name for a baby is a big deal in China. When picking out their child's Chinese name, parents usually select two or three characters that have a carefully thought out meaning, but when deciding on an English name – to help them interact with native English-speakers easier – many of them struggle. That's where 19-year-old Beau Jessup and her company, Special Name, come in. For a small fee, Special Name suggests several English names that have different traits, like honesty or ambition, associated with them. In the last three and a half years, Jessup has helped name 677,900 Chinese babies, and earned over $400,000 in the process, more than enough to cover her college expenses.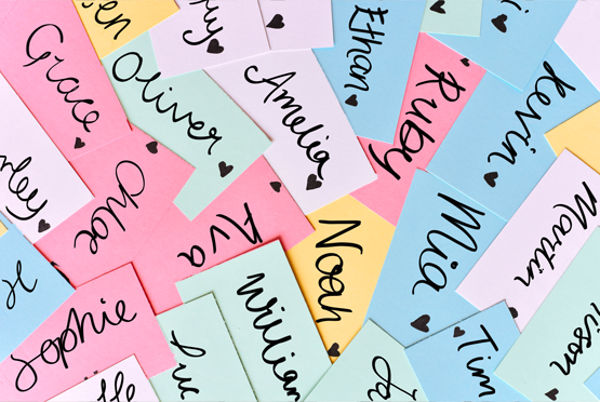 Photo: Data.SA
Jessup came up with the idea for Special Name in 2015, after accompanying her father on a business trip to China. One of her dad's business partners, a Mrs. Wang, asked for her help with choosing an English name for her 3-year-old daughter. Beau felt honored by the request and quickly realized the importance of choosing an appropriate name in Chinese culture. After asking Wang what her hopes were for her child and learning that the woman "wanted people to be surprised by the things her daughter could achieve," the 15-year-old suggested the name 'Eliza', inspired by the character Eliza Doolitle from the play "Pygmalion".
Mrs. Wang seemed delighted with Beau's choice and went on to tell the British teen about the importance of choosing an English name for Chinese children. With the Asian country now being a global economic powerhouse, interacting with native English-speakers and other Western partners is a must, and many Chinese believe that having an English name makes that easier.
"It occurred to me that if Mrs. Wang needed this service, then maybe other parents would as well," Jessup, now 19-years-old, told CNBC.
After returning to her native UK, Jessup borrowed £1,500 ($2,000) from her parents and paid a web-designer to build her a website. She then spent her free time filling up a database with around 4,000 English boys' and girls' names, associating them with five major personality traits, like honesty and optimism. It was a time-consuming process, but nowadays algorithms make her job a lot easier.
The Special Name website, which has a Chinese language version to reach a wider audience, asks users to select five characteristics from a list of 12 that they would most like their baby's name to embody. The algorithm then suggests three gender-appropriate names that match those characteristics. It also asks them to share the names with friends and family via social media before making a decision, which acts as free advertising for the service.
In the beginning, Beau Jessup offered the service for free to promote the website, but after being used by over 160,000 people, she started charging a fee of 60p (¢79) per use. Ever since its inception, Special Name has helped name a whopping 677,900 Chinese babies, raking in revenues of £309,557 ($407,443). Most of that money has gone toward paying Beau's university fees and property investments. And best of all, the business is almost completely self-sufficient, requiring only a small team in China that manages technical operations.
"I still update the database each month, but the business is fully automated, allowing me to focus full-time on my studies," the 19-year-old entrepreneur said.
You're probably wondering why anyone would want to pay for suggestions of English names for their babies. Well, as Beau Jessup explained in a 2017 TEDTalk, China's notorious online censorship and a limited knowledge of the English language have made researching difficult for Chinese parents, which in turn has led to some rather unfortunate name choices, like "Rolex Wang" or "Gandalf Wu".