Arthid Duangsri, a 38-year-old man from Chiang Rai, Thailand, has become famous as the "Thai Vin Diesel", a persona he has been carefully cultivating for almost a decade.
If you ever find yourself in Chiang Rai, the northernmost major city in Thailand, and see Vin Diesel drive by in his iconic black muscle car, know that you have had the privilege of seeing the Thai Vin Diesel in the flesh. That's almost as cool as seeing the actual Hollywood star, as the people of Chiang Rai will tell you. The 38-year-old man is perhaps the most famous person in the city and has built this notoriety through years of trying to emulate Diesel and his Fast and Furious character, Dominic Toretto, as best he could.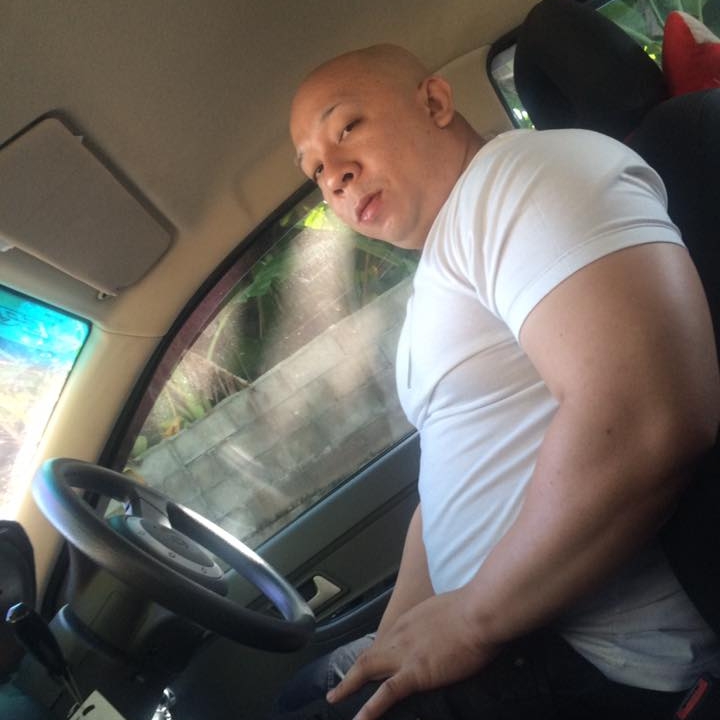 Photo: Arthid Duangsri/Facebook
Calling Arthid Duangsri a Vin Diesel impersonator wouldn't do the 38-year-old man justice. He doesn't just pose as Vin Diesel when going out in public or at special events, he actually lives as the Thai Vin Diesel full time. Looking at photos of him from 2014, before a friend told him that he sort of looked like the Fast and Furious star, you would never recognize him.
Once a dancer in a local band, Arthid was much skinnier than he is today, sported long hair and a mustache, and was really struggling to be comfortable in his own skin. Then a friend told him that if he cut his hair, he would totally look like Vin Diesel. He was already a star of the actor, so he decided to give it a try. The rest, as they say, is history.
After shaving his head, Arthid Duangsri realized that he couldn't really emulate Dominic Toretto without hitting the gym. He started working out every day, bulked up to the point where he could wear Toretto's iconic tight shirts, and even started working on his own muscle car with his brother.
Seeing the Thai Vin Diesel's ride for the first time, you'd be tempted to think it was an actual Dodge Charger, but, in reality, it's a 1970 Toyota Mark II, but it looks pretty badass. Even though it may not be worth much, it has sentimental value to Arthid and his brother, as they put a lot of work into it.
Arthid Duangsri has been known as Vin Diesel in his home city of Chaing Rai for many years now, but he only became known to the rest of the world earlier this year, in February, when a photo of him driving his car went viral on social media, getting tens of thousands of likes. People said he looked like Vin Diesel, not knowing that he was actually the Thai Vin Diesel, but then more pictures of him hit the internet and people were intrigued.
About a month ago, VICE Magazine put out a short documentary on the now-world-famous Thai Vin Diesel, in which he tells his story and explains how he works on best imitating his idol from the clothes to the mannerisms and even his joyless expression behind the wheel.
At one point, Arthid became so hot online that people started sending his photo to the real Vin Diesel, who eventually replied with "Stop sending me this," which we thought was hilarious.
Asked what he would say to his idol if he ever met him, the Thai Vin Diesel answered "I love you!" He credits the film star for changing his life and making him a celebrity in his own right.