The Richard Mille RM UP-01 Ferrari is the new world's thinnest mechanical wristwatch, at just 1.75 millimeters thick. But whilst its frame may be diminutive, its price tag is anything but, at a whopping $1.88 million.
Unless you're a wristwatch enthusiast, you're probably not aware that there's an exciting competition between watchmakers to create the world's thinnest mechanical wristwatch.  In 2018, the world record was set by the Piaget Altiplano Ultimate Concept, with a thickness of 2 millimeters. Earlier this year, Bulgari unveiled the Octo Finissimo Ultra, a mechanical wonder with a thickness of just 1.8 mm. But its reign was shortlived as well, because Swiss watchmaker Richard Mille decided to celebrate its partnership with Ferrari by creating an even thinner mechanical wristwatch, the RM UP-01 Ferrari, at only 1.75 millimeters.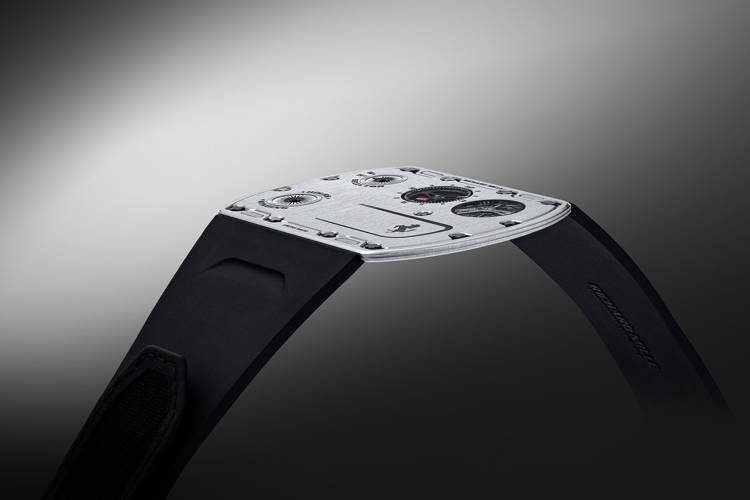 Crafted from grade 5 titanium and featuring an ultra-thin mechanism, the Richard Mille RM UP-01 Ferrari pushes the boundaries of mechanical timekeeping farther than ever before. Designed in collaboration with watchmakers  Audemars Piguet and Renaud & Papi, the internal mechanism that makes this think tick measures just 1.18 millimeters thick.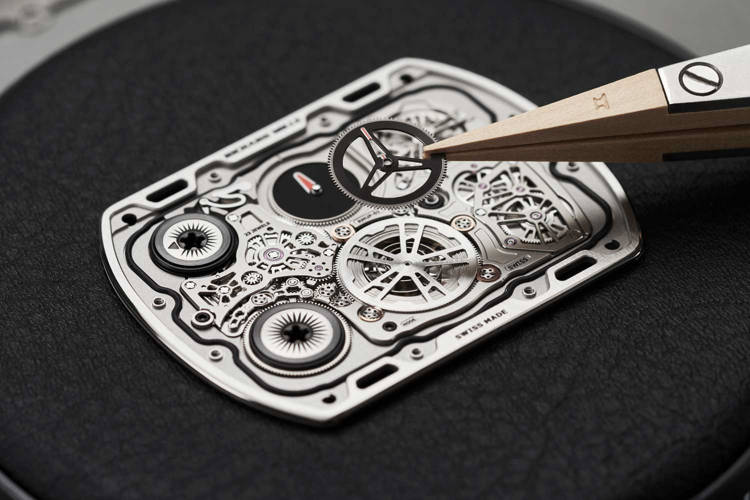 The design of the new world's thinnest mechanical wristwatch is unconventional, with time being displayed by a very small register in the center of the top half of the watch, with the circle next to it offering a view of the balance. The two smaller circles on the left side of the watch are used for accessing the movement. It's not for everyone in terms of looks, but when it comes to craftsmanship and ingenuity, there's no denying the achievements of Richard Mille on this one.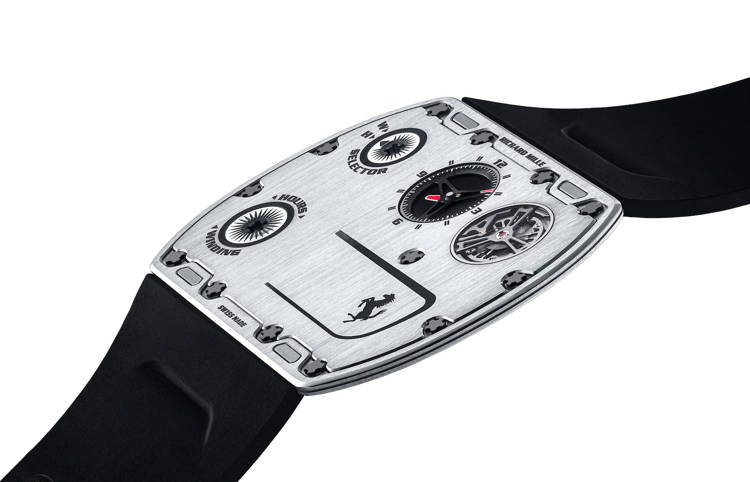 Despite its negligible thickness, the Richard Mille RM UP-01 Ferrari is waterproof to a depth of 10 meters and can reportedly withstand accelerations of more than 5,000 G's. It offers users a 45-hour power reserve matched to a higher frequency of 4Hz.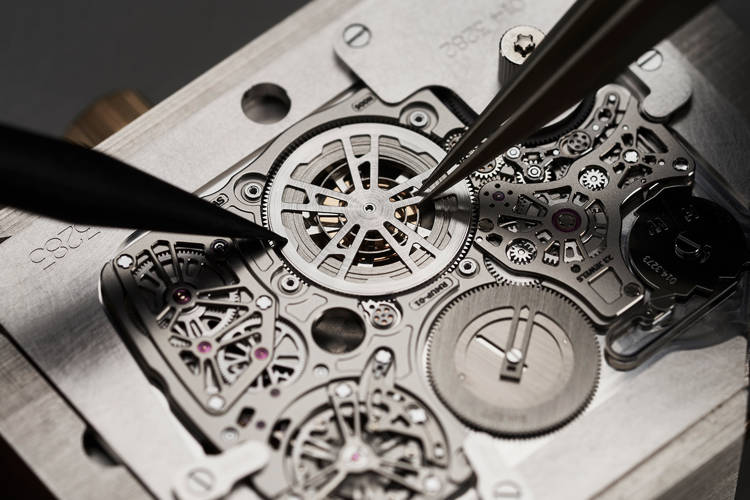 In case you're wondering how thin the RM UP-01 Ferrari really is, we'll tell you this much – the wristwatch itself is thinner than the black rubber strap it comes with. It's also incredibly light, with the internal mechanism weighing only 2.82 grams.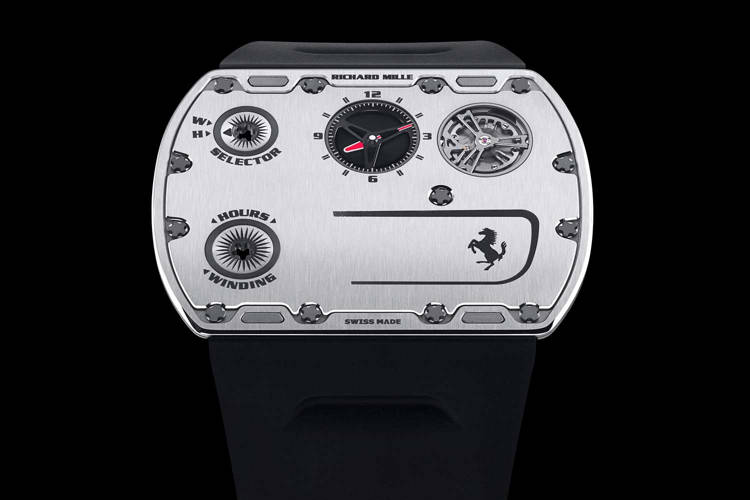 Richard Mille claims that over 6,000 man-hours went into developing the new world's thinnest mechanical wristwatch, which included creating a titanium balance wheel and a unique escapement and safety roller to transfer energy to the balance wheel. This ensures that the extremely slender timepiece can endure disassembly as well as shocks and vibrations.
The Richard Mille RM UP-01 Ferrari is a limited-edition mechanical wristwatch. Only 150 units will ever be made, each of which will be sold for $1,888,000. That's over 1,000 per micron of thickness, in case you were curious…