The Elysium chair relies on a carbon-fiber skeleton and a combination of electronic joints and bearings to create a sensation of weightlessness for the person sitting in it. This marvel of engineering is being hailed as the ultimate office chair, but it also comes with a hefty price tag of $26,000. Bearing the price tag of a decent car, the Elysium chair seems like the mother of all gimmicks, but if it actually works as described in a recently released promotional video and you really value comfort I'd say it might actually be worth it.
Elysium is the creation of Dr. David Wicket, a British inventor and furniture designer who also carries a PhD in bioengineering. During 10 years of research, he was able to develop an equation that defines posture and gravitational force, which later became the backbone of this innovative chair. According to the chair's official website, there is a spot between lying and sitting up when your weight is evenly distributed and your body passes through zero gravity. "This results in sensory attenuation which is the principle of flotation therapy," the website claims, which means it is the most comfortable point and puts the least strain on your back.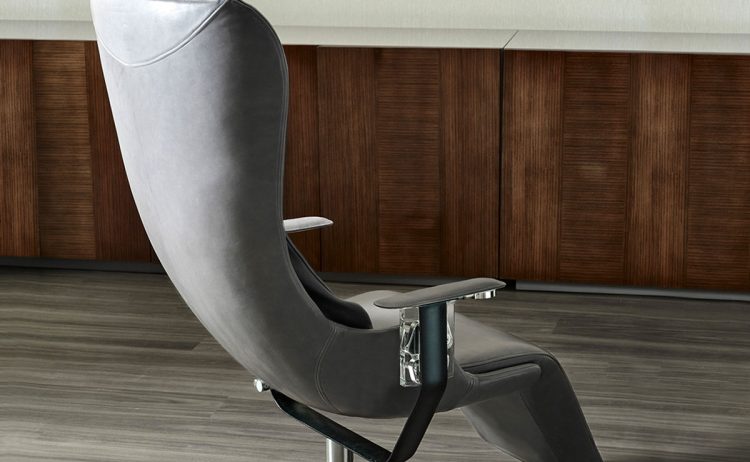 "The patented frictionless technology in Elysium works as a virtual cam to move the body with absolute ease. It translates the rotational movement of the body into a linear horizontal motion path for the body's center of gravity. This ensures that the body is always in balance and it is why Elysium is the only chair in the world that givers a weightless experience," David Wicket states.
In the promotional video for Elysium, Dr. Wicket claims that this chair is as close as you can get to zero-gravity on Earth, but there's more to it than a sensation of weightlessness. Allegedly, Elysium is the first chair that allows you to control body position by hand gesture alone. So with a simple wave of the hand, the sitter is able to recline the chair or bring it back in sitting position. Even more impressive is the fact that the chair includes no motors, cables or spring mechanisms, relying instead on "intelligent design derived from mathematics", more precisely, an ingenious system of bearings.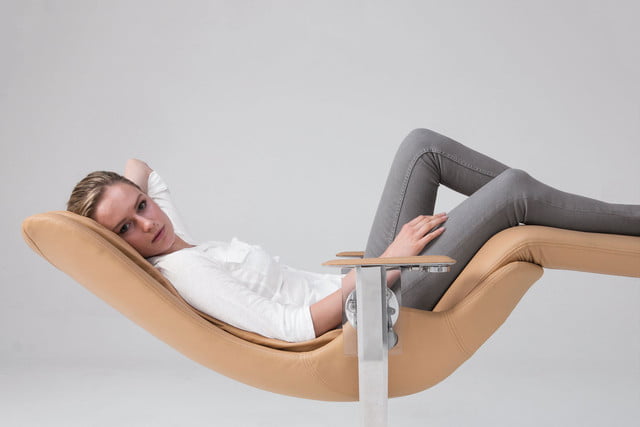 Handmade at a workshop in Cambridge, UK, the Elysium chair features a carbon-fiber skeleton covered in Scandinavian leather. At $26,000 it's far from the most expensive chair in the world, but it might still force you to mortgage your house. Your body will probably thank you for it, though.
In case you're actually interested, you can test this zero-gravity chair at a Bang & Olufsen showroom in Knightsbridge, England. If the experience convinces you that it's worth the hefty price, you'll want to act fast, as only 20 of bespoke Elysium chairs are currently available.
Photos: David Hugh Limited
Sources: David Hugh Limited, Digital Trends, Uncrate