Some people spend most of their lives putting together a collection worthy of being recognized by the Guinness Book of Records, but one girl managed to achieve this feat at the tender age of six.
Scarlett Ashley Cheng is crazy about lip balm, and together with her sister, Kaylyn (8), owns the world's largest collection of lip balms, numbering 3,388 different items. Their amazing collection features lip balms of different types, colors, textures and shapes, from known brands like Burt's Bees, Eos, Humble or Nivea, as well as some obscure ones. Like most kids, Scarlett and her sister discovered lip balms when they started getting dry lips. Their grandmother introduced them to balms, and they just kind of went down the rabbit hole after that.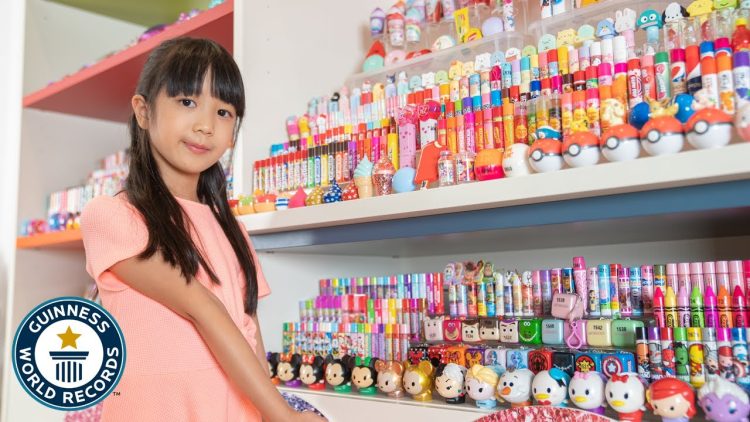 Photo: Guinness Records
"It all started with having dry lips when I was little," Scarlett told Guinness Records. "My parents and my grandma used to put lip balms on my lips every day to keep them moist. At first, they were just plain without any flavors when I was very young, and as I grew older, I started to try out different flavors."
"Over the last few years, collecting lip balms has become one of my hobbies because of the way they look, they taste and they feel!" the six-year-old added.
Among Scarlett's 3,388 lip balms, you can find entire collections of Skittles, M&M's and Chuppa Chupps-branded balms, which apparently smell and taste really good, Coca Cola and Fanta-flavor balms, and even Pokemon balms.
The young record-holder said that some of the items in her impressive collection were gifted to her by her friends who know how much she loves lip balm. Still, I think it's fair to say that her parents contributed to the collection quite extensively.