Mokase is the world's first smartphone case that also serves users a warm shot of espresso whenever and wherever they want. It's aimed at people who are always on the go, whose hectic lifestyle prevents them from stopping by a coffee shop or even a vending machine for a dose of caffeine.
Smart K, the Italian company that came up with the concept for Mokase, claims that they were looking for a way to make coffee available anywhere, and pairing it with the smartphone just made the most sense. "We thought, 'how to make it always available? Why not join it to a gadget that is already a piece of our lifetime?' the smartphone is the answer," Smart K stated in a press release.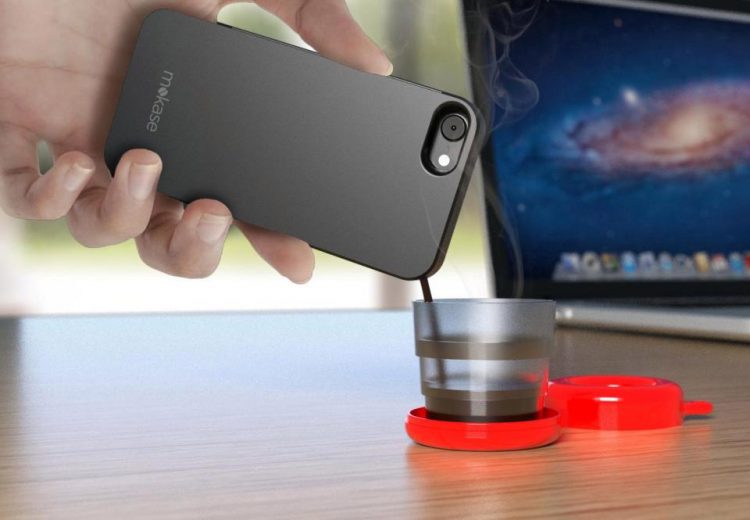 The heat-proof case works with thin capsules containing the water and ground beans necessary to prepare the espresso. All you have to do is insert a capsule into the case, and whenever you feel the need for a fresh shot of espresso, all you have to do is access the Mokase app on your phone and press a virtual button. A built-in battery will heat up the coffee in the capsule to around 50 – 60 degrees Celsius. When it's ready, another button press in the Mokase app will allow you to pour the espresso through an orifice at the top of the case. Smart K says that the pipe through which the espresso is pumped is made of an alloy aluminum-silicon that can handle hot liquids without releasing any toxins.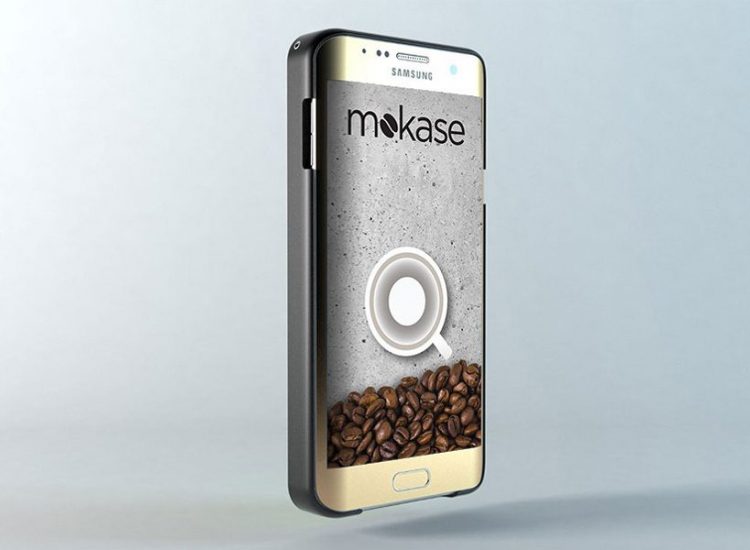 The special case also comes with a cleverly-designed pop-up cup that doubles as a colored key-ring when not in use. You'll only get around 25ml of espresso out of a single capsule, slightly less than a regular shot of espresso, which is an ounce, or 29ml.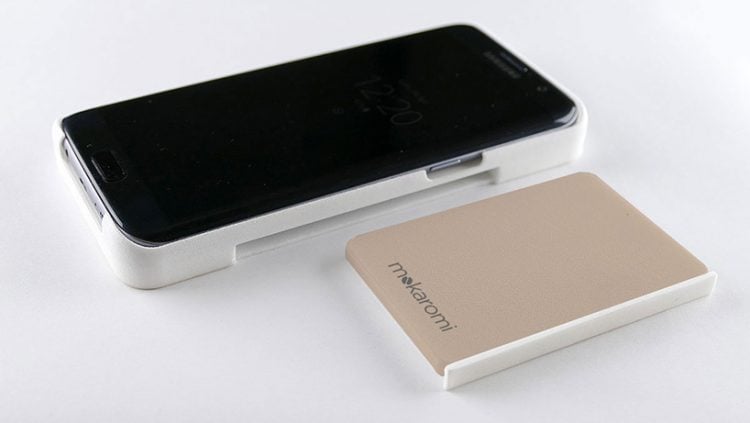 The Mokase case is available for pre-order on the Mokase website, and will set you back €50 ($56). You can also order disposable coffee capsules in packs of 15, 30 or 50. In case you're interested, the coffee-making case fits a variety of smartphone models from brands like Apple, Samsung or LG.