A South African man recently sparked controversy in his home country for proposing to his girlfriend during her father's funeral.
When it comes to marriage proposals, location and timing are everything, and it's fair to say that funerals aren't exactly the perfect place to pop the big question. But that didn't stop one South African man from staging one of the most awkward proposals in history, asking his grieving girlfriend's hand in marriage right at her father's funeral, with his casket in the background. The shocking scene was filmed by another attendant who subsequently posted it on TikTok, where it immediately went viral, sparking a heated debate among users of the popular video-sharing platform.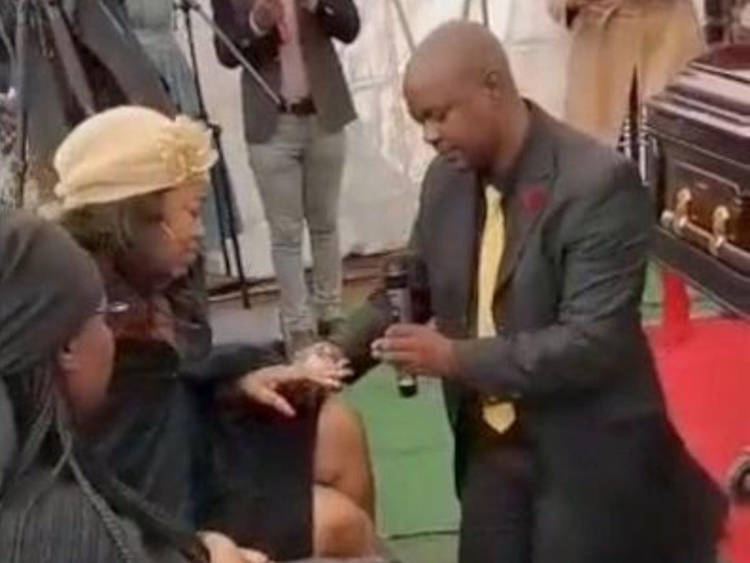 The video shared by TikTok user M.Mojela at a funeral in South Africa's Limpopo province shows a man on his knees in front of a grieving woman with a closed casket in the background. He is speaking into a microphone and at one point he takes out a ring and places it on her finger, to the sound of gasping from the other attendees.
The woman looks genuinely shocked by the man's gesture, as she doesn't really react in any way, and it's not clear if she accepts the marriage proposal. Critics commented that she was in the wrong emotional state to properly process what was going on.
Unconfirmed rumors claimed that the man shown in the clip was actually a pastor, which only added fuel to the already fiery controversy. Some people claimed that his gesture was "pure disrespect" and that the "timing was off", while others defended him, saying that he merely wanted to show his support for the grieving woman during one of the worst times in her life.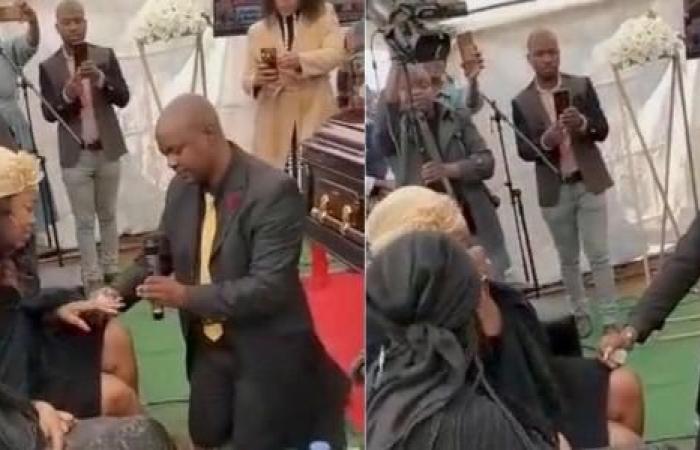 "Aowa this here is WRONG..No matter how you can try and justify it," one TikTok user wrote.
"Pure disrespect at all levels," another person commented.
But, there were also those who were touched by the awkward marriage proposal and voiced their support for the man and his intentions.
"Guys he wanted to do it infront of the late parent.. Nothing wrong.. If u a deeply spiritual u will understand this," user @theeflyingfish wrote.
"I personally don't see anything wrong. His just trying to wipe tears in this family. It was a brave thing to do," another user agreed.