Virtual reality has the potential to change our lives in a number of ways, one of which is apparently the possibility to reunite with loved ones who have passed away.
South Korean television MBC recently started broadcasting season two of its hit documentary,  너를 만났다 ("I Met You"), a unique program that uses state-of-the-art VR gear and software to reunite people with their departed loved ones and allow them to make one more memory together. The network spends months on each case, putting together an emotional reunion in virtual reality, but while the response from the public has been generally positive, there are critics who describe it as emotionally manipulative.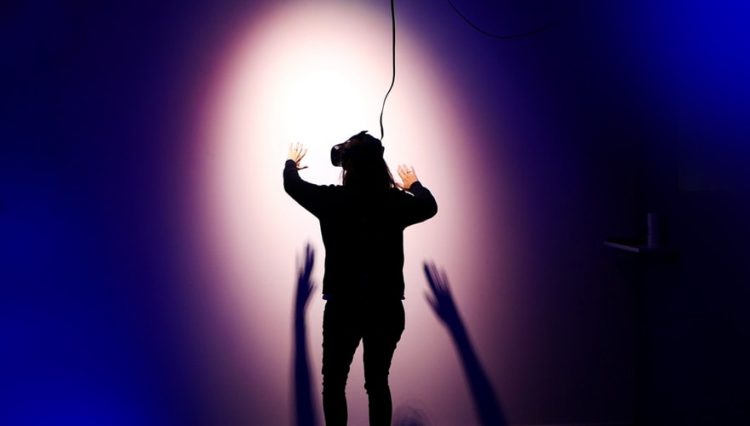 Photo: Stella Jacob/Unsplash
51-year-old Kim Jung-soo was the protagonist of the second season of I Met You, after signing up for the opportunity to see his beloved wife one more time, even in the virtual space. The sorrow-stricken man faced opposition from his daughters when he revealed plans to appear on I Met You, because they thought it would be too painful for him, but he managed to convince them that it was what he wanted.
'"It is my last wish,' he said, that's why we decided to allow him to meet Mum again," the widower's eldest daughter said on the program.
"He would kiss her from time to time when working, when eating, or when watching TV," Kim's other daughter,  Jong-yun, recalled. "Even when my mother was sick and lost her hair, my father would say that she was pretty and carried her around."
Kim Jung-soo lost his wife four years ago due to a terrible illness and was left alone to care for their five children, but she never left his mind, and his burning wish was to "see even her shadow one more time".
The South Korean television network reportedly spent 6 months putting together the immersive VR experience, making sure that it was as convincing as possible. They hired an actress and used a motion-capture suit to best recreate the mannerisms of Kim's wife in virtual reality. An ultra-realistic digital model of her was also created using CGI, and a voice actress did her best to reproduce the woman's voice.
When the time to reunite with his wife finally came, a teary-eyed Kim entered the virtual house where he would finally meet his beloved spouse. When she appeared, the first thing he said to her was "Are you not in paid anymore?"
Asia One reports that the man's children, who were watching the emotional reunion on a monitor, were also crying, as were several members of the MBC staff.
Last year, I Met You made international headlines after enabling the reunion between a heartbroken mother and her young daughter, who had passed away of haemochromatosis. At the time, the documentary sparked a debate about the use of virtual reality, but despite some criticism, the TV program got its second season.
Opinions on the South Korean TV program are still mixed, with some saying that it gives people closure, and other claiming that it prevents people from letting go of the past and rebuilding their lives, and could lead to them becoming obsessed with virtual reality.