Cilla Carden, a vegan woman from Perth, in Australia, took her neighbors to court for "deliberately" allowing the smell of barbecued meat and fish to cross onto her property.
The frustrated vegan has been in a dispute with both her neighbors since 2017, and has taken one of them court several times, unsuccessfully. After having her case thrown out by a tribunal earlier this year, Carden recently applied to the Supreme Court of Western Australia for right of appeal, which was also rejected back in June. It doesn't take a legal expert to figure out why, though, as the woman basically argued that one of her neighbors deliberately barbecued meat and fish in their backyard, because they knew she couldn't stand it.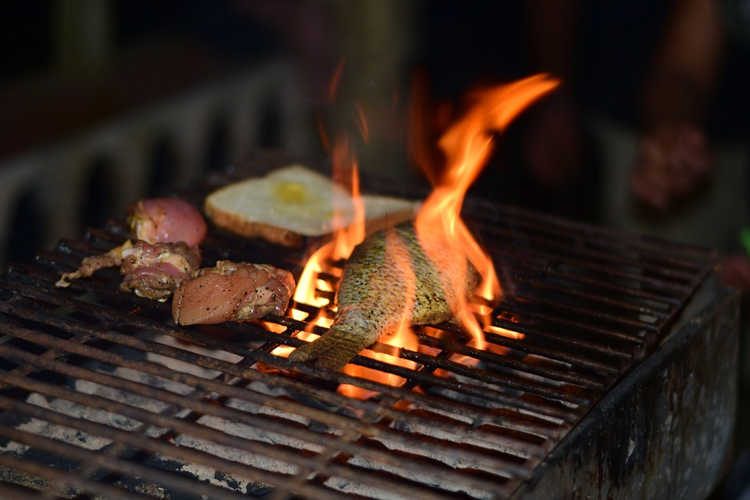 Photo: rjstark90/Pixabay
"They've put it there so I smell fish, all I can smell is fish … I can't go out there," Ms. Carden said, adding that the noise made by the family's children while playing basketball has left her unable to rest properly.
Carden, a massage therapist who lives in the Girrawheen suburb of Perth, claims that all she wants to do is live in peace and not be robbed of quality of life. Apart from the barbecue smell that's keeping he from enjoying her own backyard, the woman also complained about cigarette smoke, the sound of furniture scraping concrete, reflective lights and the sounds made by pet birds.
"It's been devastating, it's been turmoil, it's been unrest, I haven't been able to sleep," Carden said. "I'm a good person. I just want peace and quiet."
Supreme Court Chief Justice Peter Quinlan, who threw out the vegan's case in July, told the West Australian that she had filed almost 600 pages of documents in her appeal, "well in excess of anything that might be thought to be proportionate to the issues". He encouraged the parties "to direct their considerable energies towards the resolution of their differences as best they can".
"Ms Carden's demands were proven to be not reasonable and indeed were to the detriment of the other owners' ability to enjoy their lots in a reasonable and acceptable manner," one of the woman's neighbors, who preferred to remain anonymous, said.
Despite her recent failures in court, Cilla Carden told Nine News that she plans to continue her legal battle against her neighbors.