Shenki Maslani, a 30-year-old Albanian car salesman living in northern Macedonia, has taken on the unofficial name "Shenki Versace" to show off his obsession with the Italian fashion label. Virtually everything he owns has either the Versace name or the company's iconic Medusa logo on it.
Shenki recently told Macedonian media that he first fell in love with Versace in 2009, and he has spent the last seven years surrounding himself with Versace branded items, from clothing and jewelry to his several luxury cars and even his house. The young car salesman claims that thanks to his lucrative business, he has been able to spend around €1 million ($1.1 million) on his obsession, and has no regrets.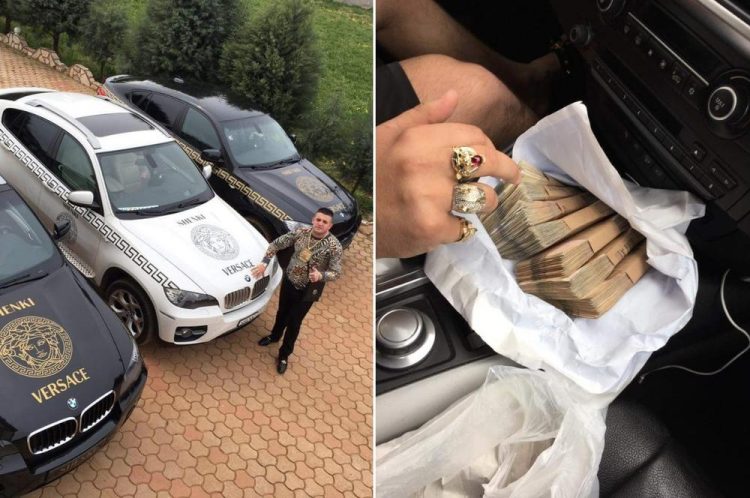 "I have been obsessed with Versace since 2009," Shenki says. "I started to buy Versace clothes and then branded every single item in my house to Versace. From the floor in the bathroom to bed sheets. I branded my cars, pool, home, even the tiles in the kitchen. My jewelry, cosmetics, bedding, carpets, curtains, there is nothing that has not been branded. You know, even the plates I eat from have the Versace sign on it. Curtains, too. Every single item in my home. My life is Versace."
After plastering the Versace name and logo on everything around him, the 30-year-old, who lives in the Macedonian village of Aracinovo, no plans to take his obsession with the luxury fashion label to the next level, by officially changing his name to 'Versace' and opening a Versace-branded cafe in Skopje. "For years I have been using the surname unofficially but now I am going to make it legal," he said about the upcoming name change.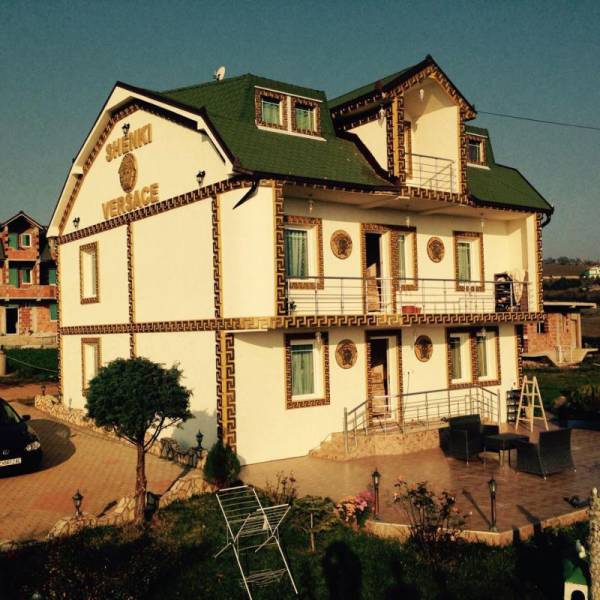 Regarding his dream of opening a Versace cafe, Maslani says that it will be his ultimate homage to the brand he loves so much. "I'm sure the place will be a real attraction and I plan to get the legendary Donatella Versace along to the opening. I hope she will come," he added. I wonder if he even considered the licensing costs of such a business endeavor. Putting a trademarked logo on a house in a Macedonian village is one thing, but opening a for-profit business, is another. Somehow, I don't think this guy cares, though.
Shenki says he constantly receives requests for interviews from local TV stations who want to come over and film his unique home, but he hasn't accepted any yet simply because he is too busty with his business. He's sure that it would make a good story for television, because everyone who has visited his home has been "amazed and delighted"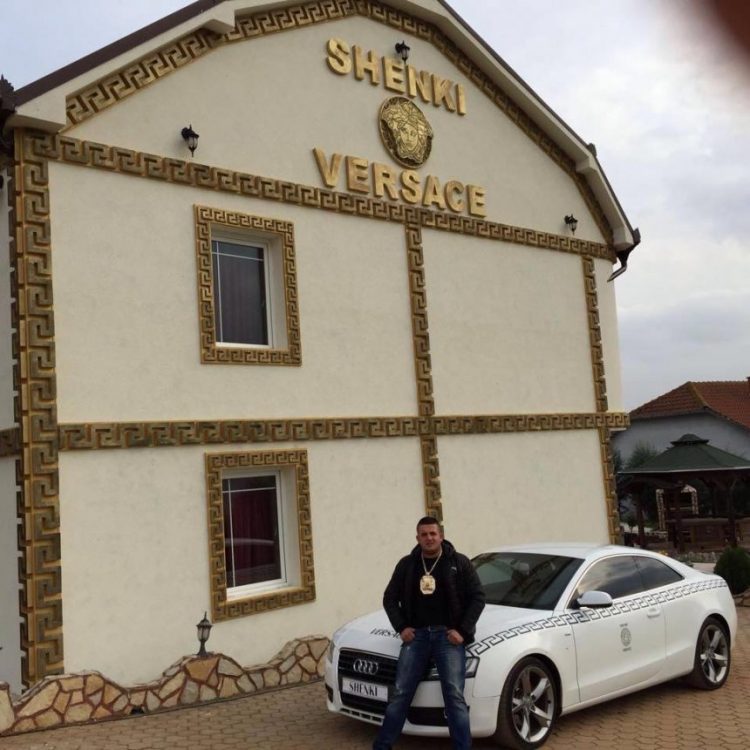 "I live my Versace dream and I do not regret paying 188 euro for my Versace underpants or 45 Euro for Versace socks," the now famous Shenki Versace concluded.
Photos: Shenki Maslani/Instagram/Facebook
Source: Focus.mk (Macedonian) via Telegraf.rs (Serbian)