A young Alabama vet student was recently arrested for allegedly pulling off one of the sickest scams imaginable. She took older horses from their owners, promising that they would live out the rest of their lives in a sanctuary, but later sold them to be slaughtered.
24-year-old Fallon Blackwood used her educational background as a veterinary student to gain the trust of horse owners who could no longer take care of their older animals. She told several of her victims that she owned an 18-acre farm in Boaz, Alabama, where she could look after the elderly horses, but only if they willingly placed them in her care, as she didn't have the money to buy them. After taking the horses off their owners' hands, Blackwood allegedly sold them to kill-buyers to be shipped to Mexican slaughterhouses. The third-year vet student is believed to be responsible for the disappearance of nearly 50 horses.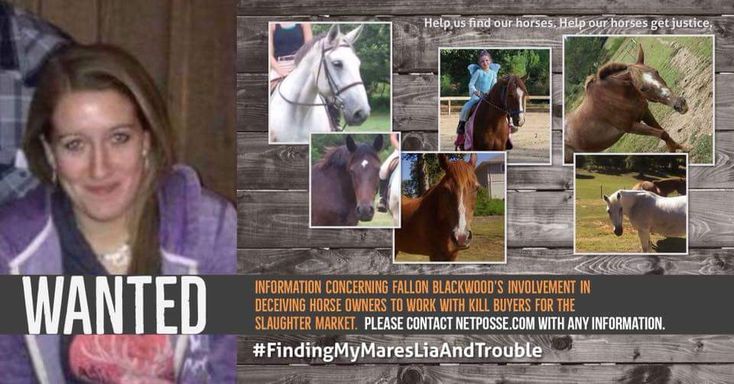 "They suffered a death that they didn't deserve," Lisa Rudolph, one of Blackwood's victims, told FOX5 Atlanta. "And I think they were slaughtered."
Rudolph placed a horse named Cocoa and a mini-mule called Tibby in Fallon Blackwood's care with the understanding that she would retrieve them after she moved to Florida. She was comforted by the fact that Blackwood was a student at the Tuskegee College of Veterinary Medicine, and claims she would have never given up her animals, had she not been fooled by her education.
"I would never have given my animals to anybody had they not represented what she represented," Rudolph said. "It was all deceptive and a lie. I'm hoping that now justice will be done."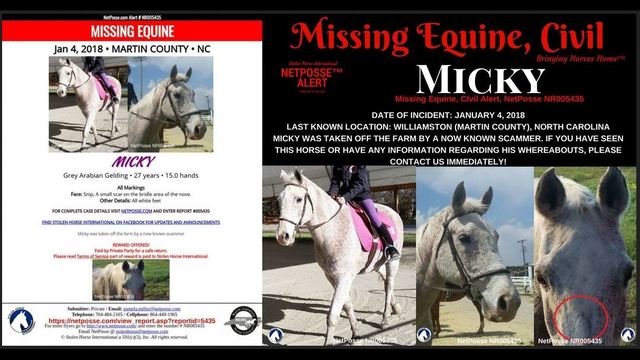 Lindsay Rosentrater, another victim of Blackwood's deceit, gave up her horse Willie in January 2018. She had become pregnant and her husband was not able to take care of Willie either, so she was forced to find other arrangements. When Blackwood came knocking saying she'd be willing to take him as a companion for her elderly barrel racing horse, it sounded almost too good to be true. Willie was going to live out the rest of his days in peace, with other horses.
Mrs Rosentrater agreed to give Willie up, under the condition that if the arrangement didn't work out she would get him back. Sadly, she never saw Willie again. The horse's former owner grew suspicious after she repeatedly asked Fallon Blackwood for pictures of Willie at his new home, but the vet student refused. She eventually created a Facebook group called "Finding Willie" which was soon flooded with concerned horse owners sharing similar stories, all involving Blackwood.
"She was getting the horses and telling the owners they were going to nice pasture land and would happily live their days out. What she was doing was taking the horses to slaughter," Macon County Sheriff Andre Brunson told WTVM. "Slaughtered to potentially be made into dog food is what is believed to have happened to some of the horses that landed in Blackwood's possession."
The 24-year-old vet student was arrested on Saturday, but was quickly released after posting a $15,000 bond. Students at Tuskegee College of Veterinary Medicine told media outlets that Blackwood has already been seen on campus. She is expected to graduate in May…