Ajay Munot, a rich businessman in Maharashtra, India, has recently built and donated 90 houses to the poor, instead of spending the money on a lavish wedding for his daughter.
Munot had been planning to spend Rs 70-80 lakh ($115,000) on his daughter Shreya's wedding, but after consulting with a local politician, he decided there was a better way to spend all that money. Apparently, the grains and cloth trader realized that investing in a one day event, including booking hotel rooms for all the guests was unnecessary, especially with all the poor people in need of real help. So he asked Prakash Bamb, a family friend and member of the Legislative Assembly for advice on how best to spend that money.
They both agreed that providing slum dwellers of their town with their own houses was the best idea. Munot began constructing 108 houses on two acres of land, with the goal of completing them by the day of his daughter's wedding. He only managed to finish 90 of them by the big day, and the bride and groom, who were very supportive of the businessman's initiative, were the ones who handed the keys to the carefully selected beneficiaries.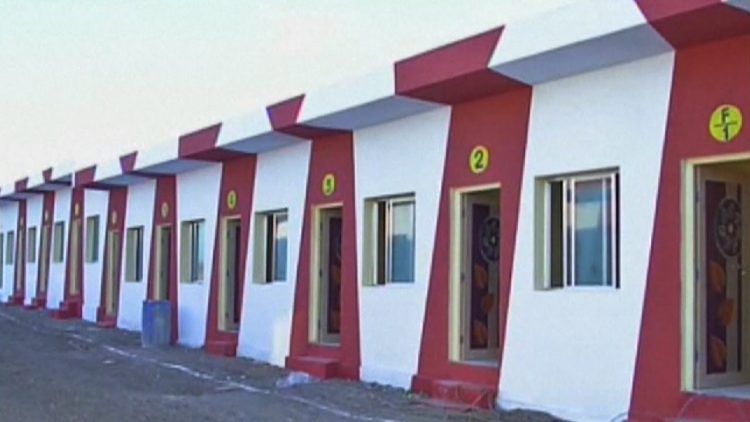 In order to qualify for a brand new home, people needed to fit a certain criteria – they had to be poor, be living in the town slums and not suffer from alcohol, drug or gambling addiction. The lucky few selected by Munot and his family didn't just get a roof over their heads, but also access to electricity and clean drinking water, things that they could only dream of before.
As for Shreya, Munot's newly married daughter, she told ANI that her father's gesture is the greatest wedding gift he could have given her. "I am very happy with the decision and consider it the biggest gift for my wedding".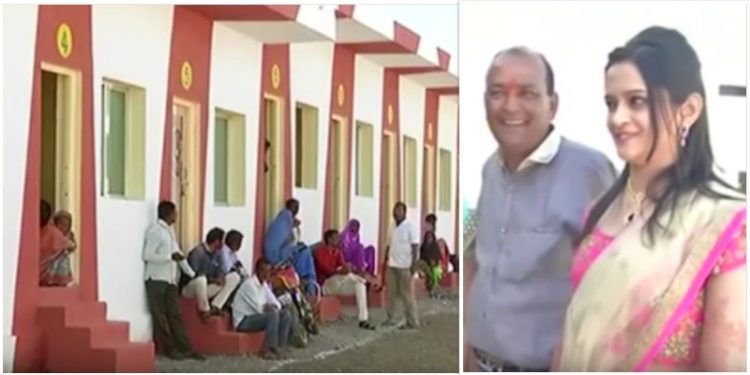 The 90 houses measure 12 by 20 square feet, feature two windows, two doors and have all been painted red and white. They're basic dwellings by Western standards, but for their new owners, they are more than they had ever hoped for.
Ajay Munot told reporters that all rich businessmen should do something similar for their children's weddings, instead of wasting the money on trivial details for the event. "This is the new chapter in history and I hope that the same concept will be followed by the other rich communities," he said. "We have some responsibilities towards our society and we tried to comply with it."
via NDTV