Award-winning architect-turned-farmer Norma Burns has been running her organic farm in Bennet, North Carolina, for the last 18 years, but she's now looking to turn over a new leaf, so she's giving the farm away to whoever wins her essay contest.
Norma says that the Bluebird Hill Farm has been "everything" to her during the last 18 years, but she's come to realize that she just can't put in the work required to keep everything in order anymore. She has decided to go back to the city, but wants to make sure that she leaves her beloved farm in good hands. Although it's been appraised at around $450,000, the dedicated farmer doesn't want to sell her property, but give it away to a couple who can best explain why they would be her best choice, in a 200-word essay. Applicants must turn in their literary work by June 1st, 2017, and pay a $300 contest entry fee.
"To me, there's no better calling in life than raising organic food," Norma Burns said. "I'm looking for a like-minded couple who have experience and training in organic farming and are willing and able to put in the long days and hard work that farming requires. The only thing they don't have is an actual farm. I want to make it possible for these new farmers to get started."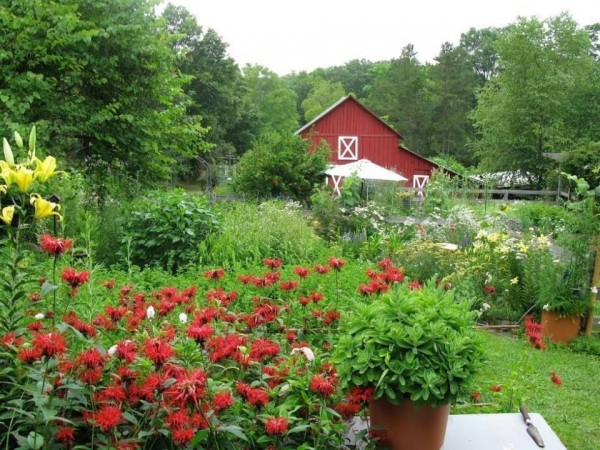 Photo: Norma Burns
When Norma and her husband bought the farm it was a derelict property, with a roofless barn, neglected house and abandoned gardens, but they spent years bringing it back to life, and today it looks like any organic farmer's dream. But running it take a a lot of work, and after Norma's husband died in 2005, she's been having a tough time taking care of everything by herself. "It's too much work for one person. I've worked from dawn til dark for most of the 18 years. My body won't let me do it anymore," she told CBS North Carolina.
That's why she came up with a unique way of giving her beautiful farm away. The "A Gift of Good Land" essay contest gives aspiring farmers the chance to live the life they've always dreamed of, by explaining why they would want to work on the farm, in a 200-word essay entitled "Why We Want to Own and Operate Bluebird Hill Farm". Apart from the mandatory $300 entry fee, there are a few important conditions. First of all, applicants must have the "experience and training" required to operate an organic farm, as Norma wants to make sure she's leaving Bluebird Hill in able hands. Secondly, the contest specifically mentions "couples", for the simple reason that "experience has shown that Bluebird Hill Farm can't be operated successfully by a single individual."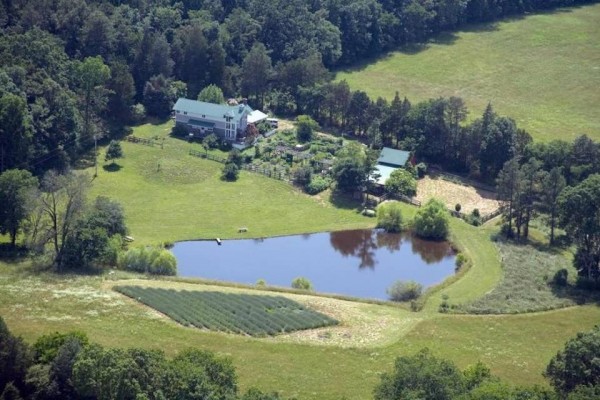 Photo: Justin T. Smith
Norma says that she plans on picking the 20 best essays and hand them over to a panel of judges – an agricultural professional, a conservationist and an attorney – who will pick the winning couple.
Ever since new of her unconventional essay contest has gone viral in the media, the farmer says that her phone hasn't stopped ringing. "As soon as it went out, it just kind of exploded. I've heard from people I haven't heard from in 20 years. Calling and say, 'Oh, I wish I could have that farm.' Most of them are too old. It's just been a real surprise. A pleasant surprise," Norma said.
If you've always wanted to be an organic farmer, but couldn't afford a farm, this is your chance. Head over to the Bluebird Hill Farm website, and sign up for the contest.