A 30-year-old woman from California is being hailed as a hero for saving a stranger's life by donating one of her kidneys to him.
At the start of 2018, Jessica Morris, a 30-year-old dental technician from Orange County, California, set a very special new year resolution – to save someone's life. A two-hour drive away, in San Francisco, freelance writer David Nachere, also 30, had almost given up hope of finding a kidney donor after suffering from end-stage kidney failure for six and a half years, and was coming to terms with the idea of dying. But he decided to give it one more shot and posted an ad for a kidney on Craiglist. Luckily for him, Jessica was looking for a way to fulfill the promise she had made to herself and contacted him.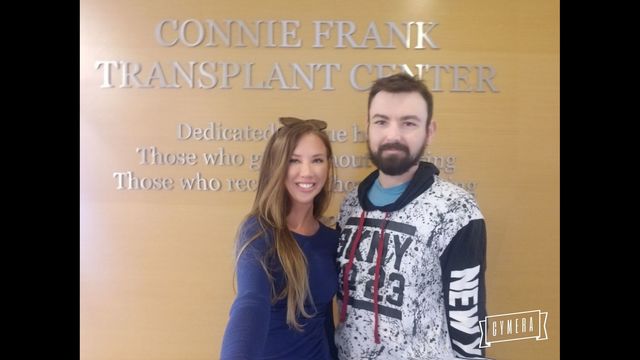 Photo: Jessica Morris
"I'd been looking for a while – but it remained just an idea that I wanted to do, rather than actually seriously going through with it," Jessica recently told Caters News. "It's easy to say you'll do something, it's another thing altogether to follow through with it. I was pretty straightforward with David, he probably thought I was weird. He was skeptical and hopeful, but you can tell he was refusing to get too excited about it."
Considering what David had been going through for most of his life, it's easy to understand his skepticism. His first kidney failed him when he was only three months old, he had endured 27 operations throughout his life, and prior to learning that his second kidney was failing, he was diagnosed with Crohn's Disease. Life hadn't exactly dealt him a winning hand, so when he heard from a total stranger about a kidney donation, he had to keep himself from getting too excited.
Also, most of the other people who had contacted him about the ad either wanted thousands of dollars to even continue the conversation, or were based in other countries and were asking for assistance with immigrating to the United States. The rest never replied to David's follow-up email. But then came Jessica's message.
"I was 100 percent skeptical,'' Nicherie told KTVU. "I assumed it was a scam. She was very to the point when I started talking to her more, but I had already been burned."
Even after they met and instantly hit it off, David couldn't believe he would get another chance at life. But then he got confirmation that Jessica was a match and was asked to schedule the surgery.
"It didn't sink in for David that his life was really about to change until he got the call to schedule the surgery," Jessica recalled.
After two months of careful preparation, including dozens of tests, lab work, countless X-rays, and a psychiatric evaluation, Jessica and David went into surgery together, and she gave him a part of herself so that he could go on living.
They're both recovering, and although this kind of surgery carries a risk of significant complications, both Morris and Nicherie are focusing on the positive the operation was a success and both have found a friend for life in each other.
"He'll probably be my friend for life. He has a piece of me for life, so he has no choice," Jessica jokingly said, adding that they hope to go backpacking together soon.
"She gave me purpose to live, she gave me hope," David told KPIX 5. "Even if it turned out she had been not healthy enough or couldn't donate, or just something, she gave me something I didn't have."