After a botched eyebrow tattoo procedure in Thailand, a young woman has had to walk around with two pairs of eyebrows on her face for over a year.
Eyebrow tattoos are pretty popular all over the world. When done correctly, they look great and don't require much maintenance, but sadly that wasn't the experience of one 32-year-old woman from Thailand, who has been living a nightmare because of a botched tattoo job. About a year ago, Nipapron Meeking paid 1,500 THB ($41) at a tiny hole-in-the-wall beauty clinic in Rayong province, eastern Thailand, hoping to walk out with a thick, well-defined pair of eyebrows. She got what she paid for, only the fake eyebrows didn't cover her real ones, they stood above them…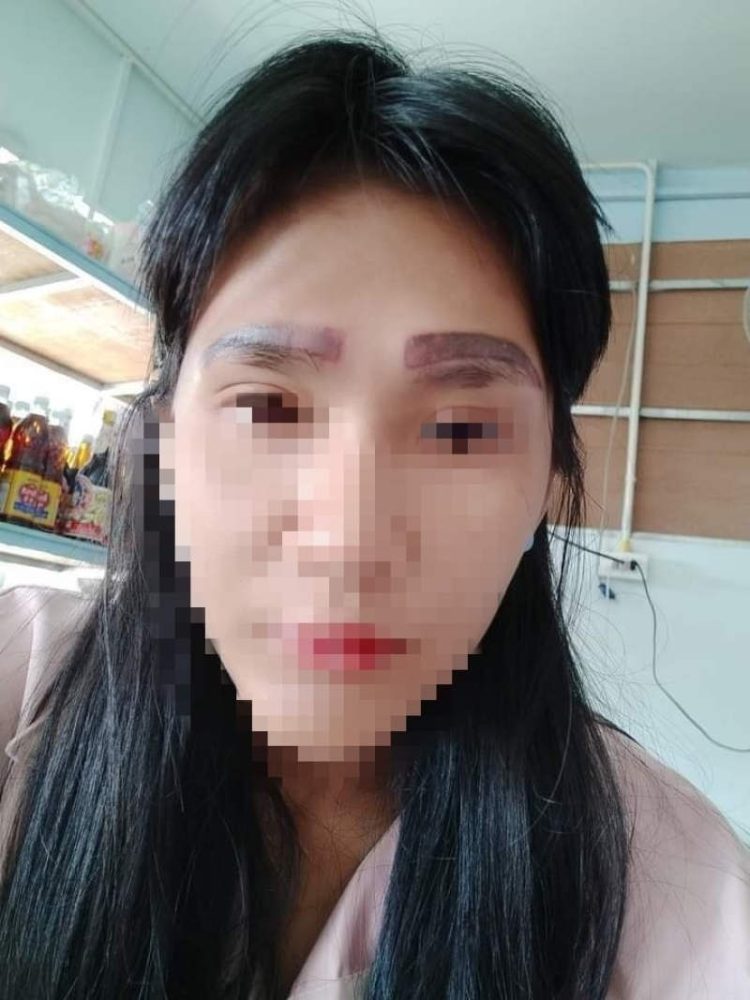 "I remember planning a trip with my friends and wanting new eyebrows to look pretty," Nipapron said. "A friend suggested a shop for me. After the procedure, I looked in the mirror and was speechless."
As you can imagine, the shocked woman confronted the clinic staff about the blunder, and at first they promised to fix the mistake the very next day, free of charge. That got Nipapron to calm down a little, but her panic returned the following day when she arrived at the clinic only to find it closed down.
The clinic never opened again, and the 32-year-old was forced to live with four eyebrows on her face, which was anything but easy to get used to. This really took a toll on her self-confidence, and she started spending a lot more time at home, ashamed of showing her face in public.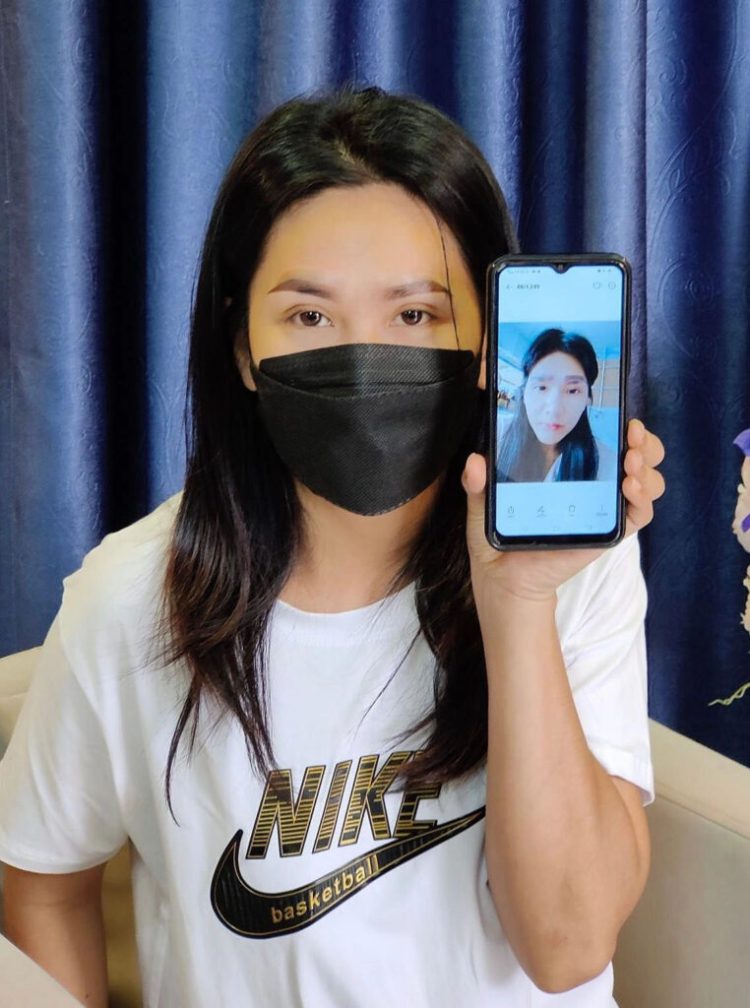 "I also went to different artists but they could not fix it," Nipapron said, adding that in the end, she did manage to find one tattoo artist who decided to help her erase the fake eyebrows for free. Pattawee Phumkasem learned of Nipapron's plight online and got in touch with her, offering to help her free of charge, even though the erasing procedure would have normally cost over $400.
After several visits to Pattawee Phumkasem's studio, Nipapron Meeking managed to fix her face at least to an acceptable degree where she is now confident to walk around. A more recent picture of the 32-year-old shows that traces of her botched fake are still visible, but they are nowhere as bad as before.
"I had a terrible time living with four eyebrows on my forehead, but luckily I found this new tattoo artist," Meeking said. "With this new artist, I can finally live a normal life."
A few years back, we featured the similar story of another Thai woman who got slug-shaped eyebrows tattooed on her face and was also lucky to have them corrected for free by another tattoo artist.